Fresh, intuitive dashboard displays

Delta Systems' new line of full color, touchscreen displays for the outdoor power equipment market and beyond is proving to be a game-changer. Built for tough, outdoor environments, these rugged, cost-effective interfaces are bringing an automotive-like experience to life in equipment and vehicles across various markets where dashboards haven't changed significantly in decades.
There's a growing movement and expectation that people want the same functionality and feel as they have in their cars, regardless of what they are driving or operating. From riding mowers to UTVs to fork lifts, today's end users expect seamless experiences in their lives.
With sizes 7" and 4.3" to suit varying dashes, our color displays are fully customizable to meet the needs of each machine, from zero-turn lawn mowers to utility vehicles and more. We work closely with our customers to develop specifications that meet their markets and applications—all of whom are moving toward a more holistic view of their user touchpoints.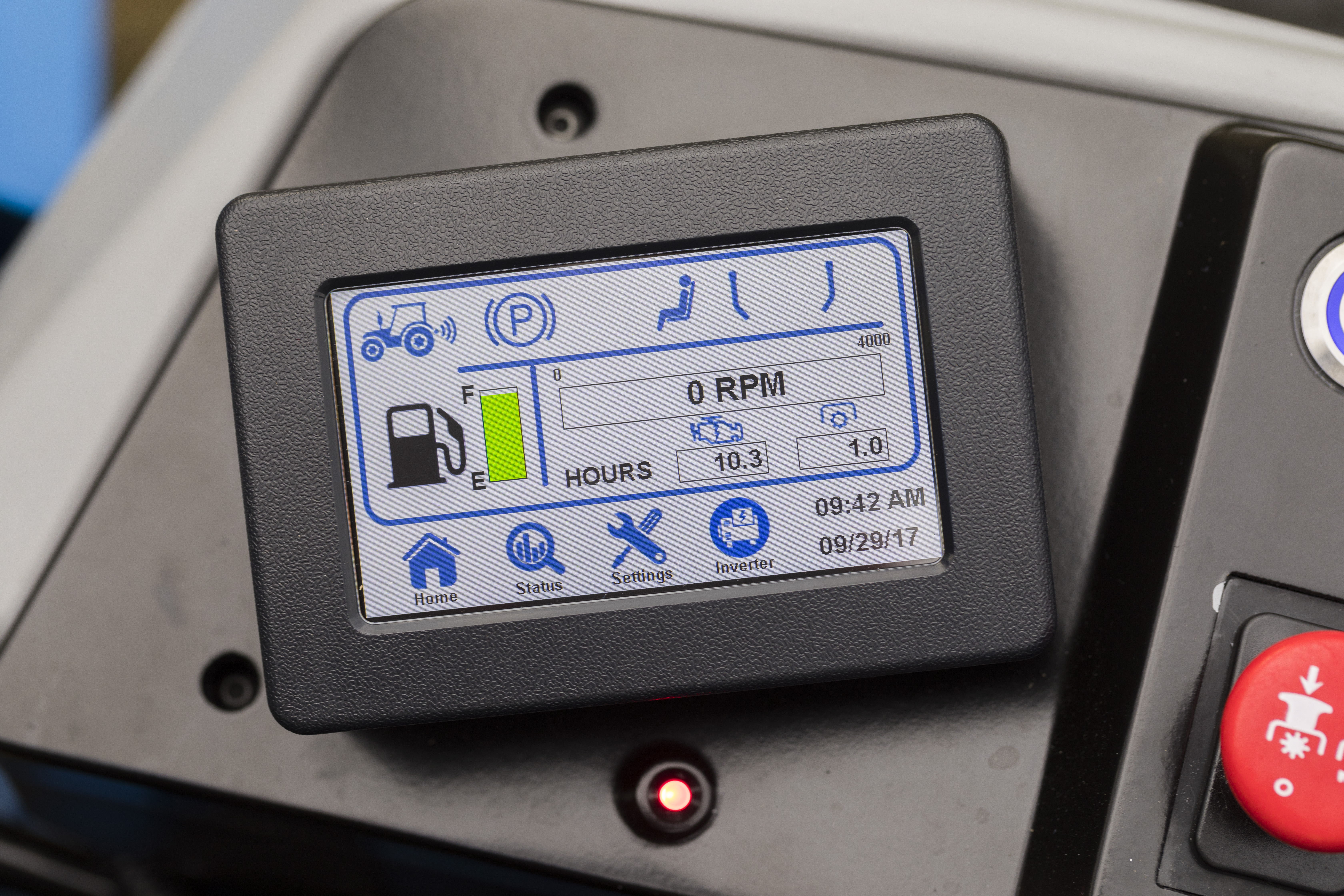 Simplicity
Making machine operators' lives easier means simplifying their experiences. Where equipment used to be viewed on multiple indicators, Delta Systems' touchscreen displays bring data to one easily accessible viewpoint, refreshing the dash space, merging functions, minimizing clutter, and reducing harness size.
Using the familiar functions of consumer smartphones and touchpads, we design our displays to mirror that experience, helping to eliminate user pain points. Operational efficiency is key and offering a singular, unified experience is vital to that goal.
Connecting to Data
Providing a complete view of equipment information helps operators troubleshoot and properly maintenance equipment to keep it running smoothly and minimizing downtime.
As OEMs in various markets move forward electric engines and complex equipment systems, today's smart machines offer maximum functionalities and controls. With our CAN-bus-capable touchscreen displays, operators have a full-view of machine functionality, making machine safeguarding a breeze.  Our displays have customizable outputs and Inputs that include safety interlock, position sensing, engine monitoring, diagnostics, starting systems, systems monitoring and more.
Factory customizable software allows OEMs to tailor the data and appearance to each application's needs, without the need to change dashboard hardware.
Our display also is the perfect platform for next level growth when it comes to added safety equipment features such as rear backup cameras and object detection systems.
Durability
With an IP67 design, all of Delta Systems' touchscreen displays feature a sealed design, assuring protection from water, dirt, oils, dust and other contaminants that reduce part life.
In the markets where our interfaces play, it's key that they are able to withstand environmental wear and tear.
Our touchscreen displays are designed for many market segments, including Outdoor power equipment, Power sports, Light industrial equipment, Material handling equipment, Off-highway vehicles, Mining equipment, Agricultural machinery and more!
Cost-effective
Delta Systems has 50 years of experience in the outdoor power equipment and adjacent markets. We understand our customers and their equipment needs, allowing us to customize solutions that fit your demands, without unnecessary amenities. This helps us design cost-effective solutions that take into consideration the market, the application, customer requirements, manufacturing requirements and product quality.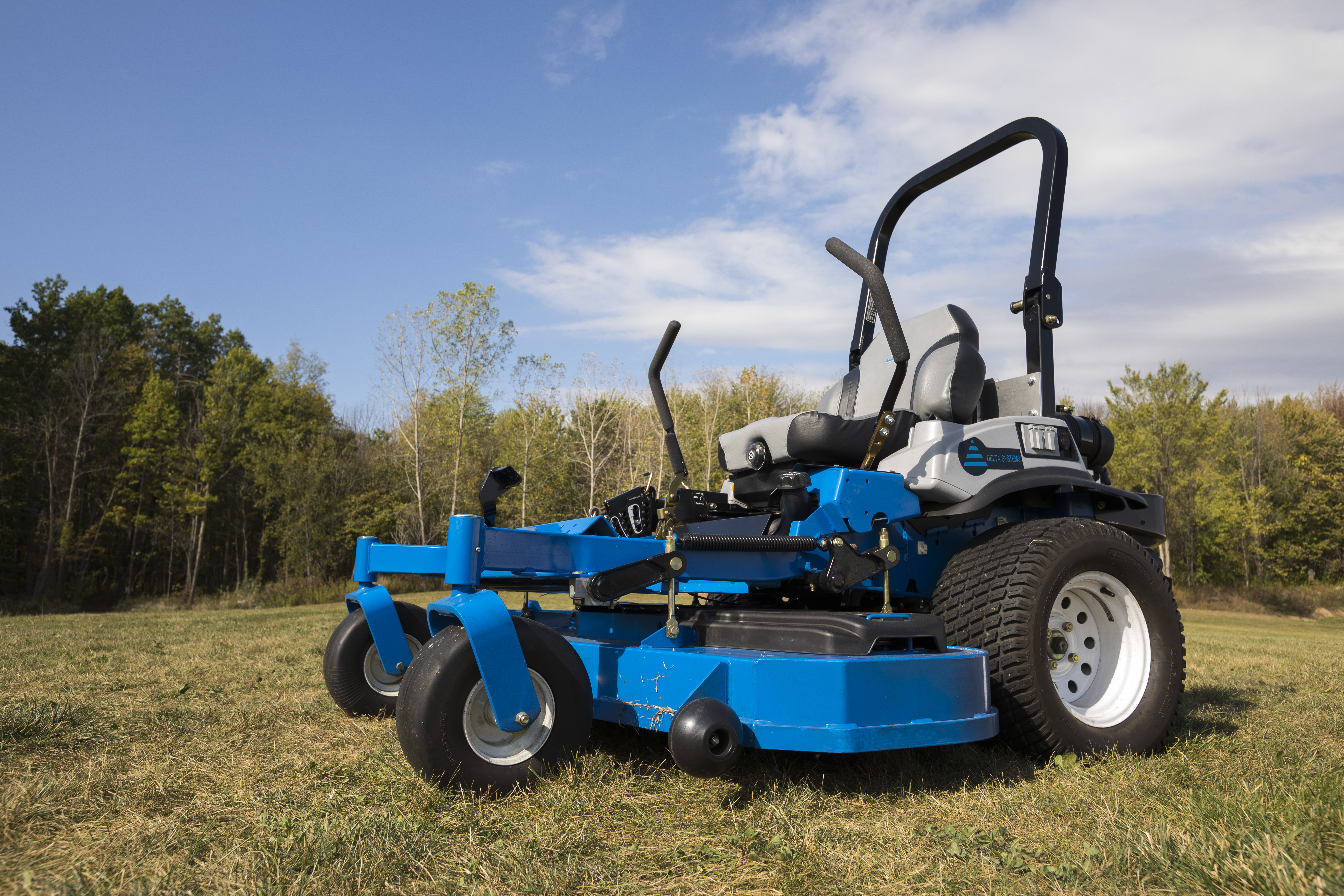 Customization
Product customization is in our DNA with a deep attention to your application and usage needs. Some typical configurations include type of display such as luminance, viewing angles, visibility and operating environment, processor speeds and connectivity needs such as WIFI and Bluetooth 5.x.
Flexible communication protocols such as CAN: J1939 and CAN Open with USB Bootloader support programming. Up to 48 pin connector giving you a modular and flexible approach for all of your inputs and output needs.
Delta Systems' high performance yet cost-effective architecture can expand into other applications such as electric vehicles, supporting operating voltage ranges from 20V-85V. We also offer a rugged design for extreme environments with our IP67 ingress protection.
At Delta Systems, we push the limits to give safety, comfort and durability a brand-new look, helping equipment operators go places and do their jobs with confidence. Want to learn more about how out next generation HMI innovations can revolutionize your drivers' experiences? Let's talk today about solutions that can be customized to YOUR needs!