Case Study: Mean Green Mowers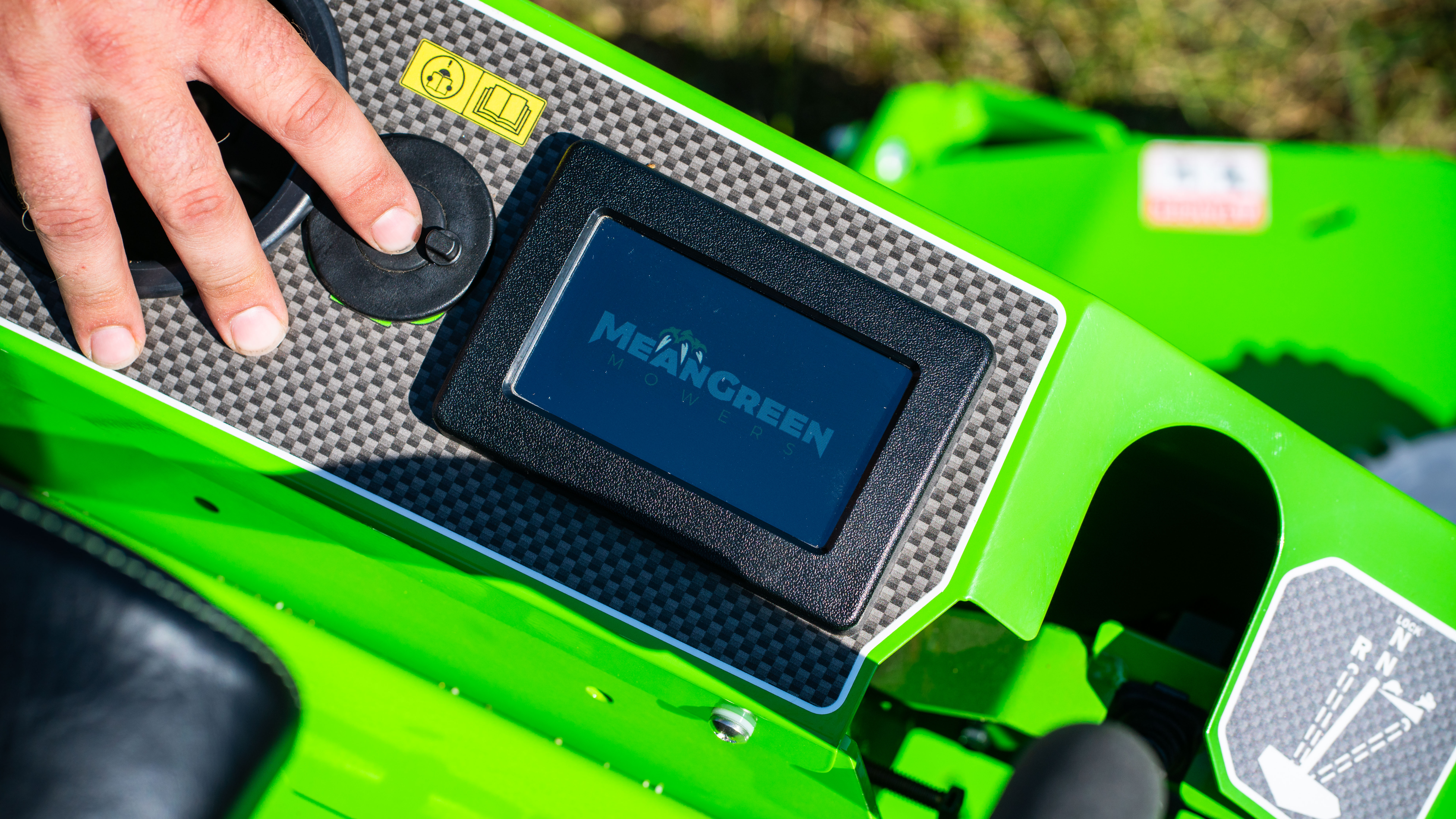 They're mean, green, and passionate about changing the way equipment operators interact with electric mowers. Fueled by the electric advantage mantra—Low Noise, Zero Emissions, Zero Gas, Low Maintenance—Mean Green is ahead of the game when it comes to providing electric commercial grade equipment.
Located in Ross, Ohio, Mean Green Mowers and father/son duo Joe and Matt Conrad decided to partner with Delta Systems to redesign their EVO-74" and RIVAL 52/60 dashboard and give their customers something more to love. The new dashboard features a 4.3" Advanced Touchscreen Display and an IP67 Sealed Push Button Start Ignition Switch, both designed and engineered by Delta Systems to provide automotive-like convenience.
Power for Efficiency 
Matt Conrad, Mean Green's VP of Design and Operations was motivated to contact Delta after developing a CAN bus electrical system approach to simplify their system wiring circuitry while also adding a more powerful electric motor.
"What fueled our approach to the new design and in choosing an integrated display is that we had a system that wasn't connected on a CAN bus and we knew we needed to incorporate that technology in order to simplify the wiring," he said. "There's also got to be a way we can stay on the leading edge of the industry, so we went to flat screen."
Delta's CAN bus capable 4.3" Advanced Touchscreen Display provides an operator-focused dashboard with all the technology and sophistication expected of today's modern equipment. It provides operators with a full view of machine functionality in a seamless and intuitive user interface, making equipment troubleshooting and safeguarding a breeze.
The display is sturdy, easy to use, and offers a myriad of output signals.  Mean Green regarded these outputs as necessary to assure accurate battery indicator and fuel gauge readings, as well as alerting the operator of faults in the safety interlock system. "It made the control on our dashboard very clean, simple to use, and durable," Matt said. "We knew the solution had to be practical or it wouldn't work and finding a manufacturer to fit the goal of making it inexpensive enough but still function was really important."
"
We always thought of [Delta] as the plunger switch people but you are so much more. Being 100% made in the USA, and everything made at your facility, that was really cool, and we liked that a lot.
"
-Mean Green Mowers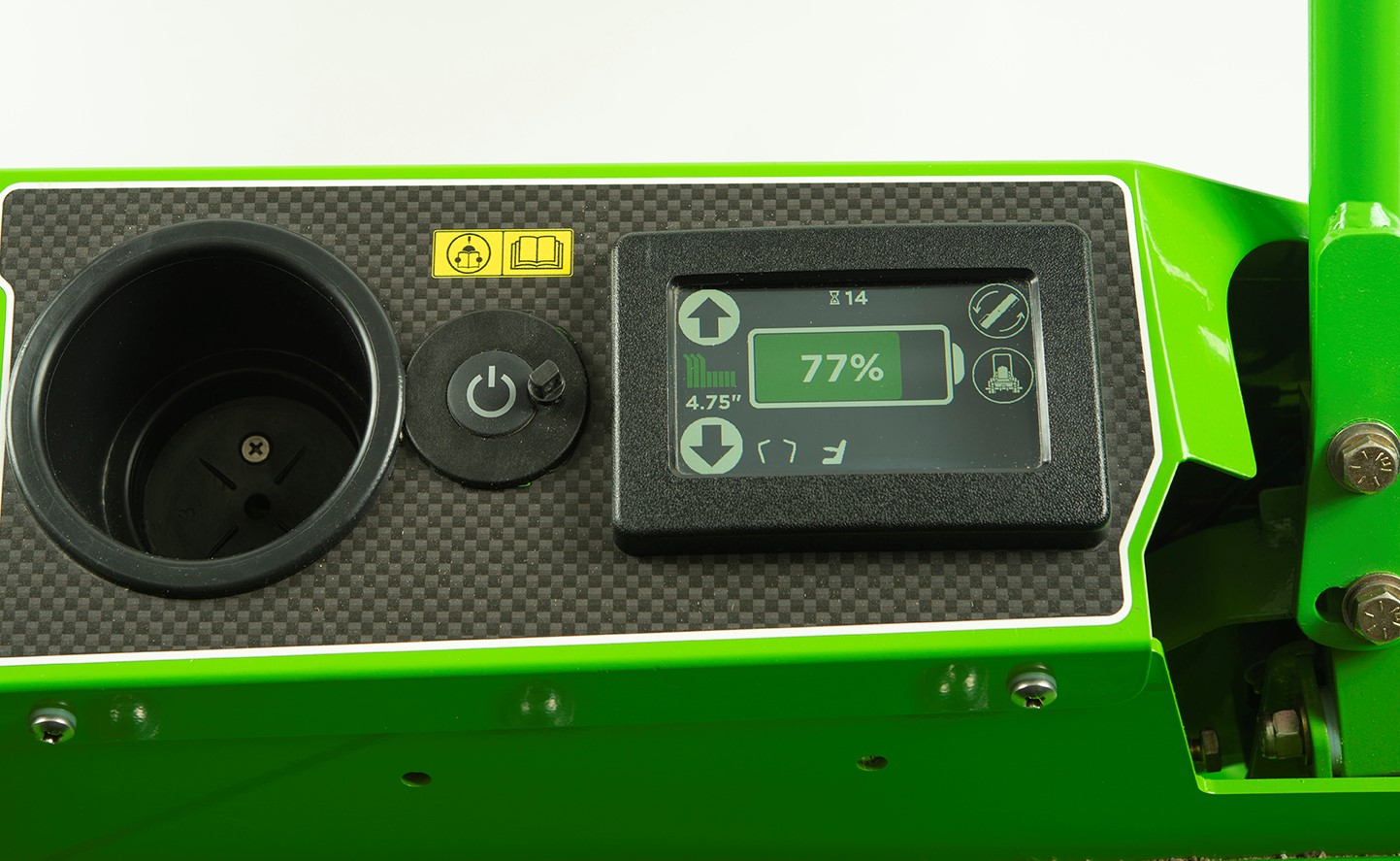 A Partner with Distinction
Mean Green, desiring to find the right partner to develop their customer solution, spent over 6 months in the search before selecting Delta Systems. "Some of the other screens we looked at were way more complex than what we needed. We needed something specific to our needs and Delta had that figured out already," said Joe Conrad, President/co-owner of Mean Green Mowers.  The extended search was additionally beneficial in that it located a committed Delta Engineering Design Team within driving distance of their plant in western Ohio.
"When we last visited your Streetsboro, Ohio facility, we were impressed with how you made everything in house. It was professional and clean," said Matt. "We always thought of you as the plunger switch people but you are so much more. Being 100% made in the USA, and everything made at your facility, that was really cool, and we liked that a lot."
With Delta, Mean Green found an "open communications" supplier that did not leave them in the dark regarding technical support and program progress. "It helped with having Delta as engineering support and we saw good synergies right away," said Matt.
As with any new technical undertaking, there were some challenges faced, particularly in getting all the systems suppliers on the same page. Matt said, "Communication with Delta was quick, and you were always on the ball."
Joe added "I remember that during the project, the day before GIE last year, we were desperate because something wasn't working right. One of your engineers drove down to our facility the night before we left for the show to fix it. It was like Superman walking through the door."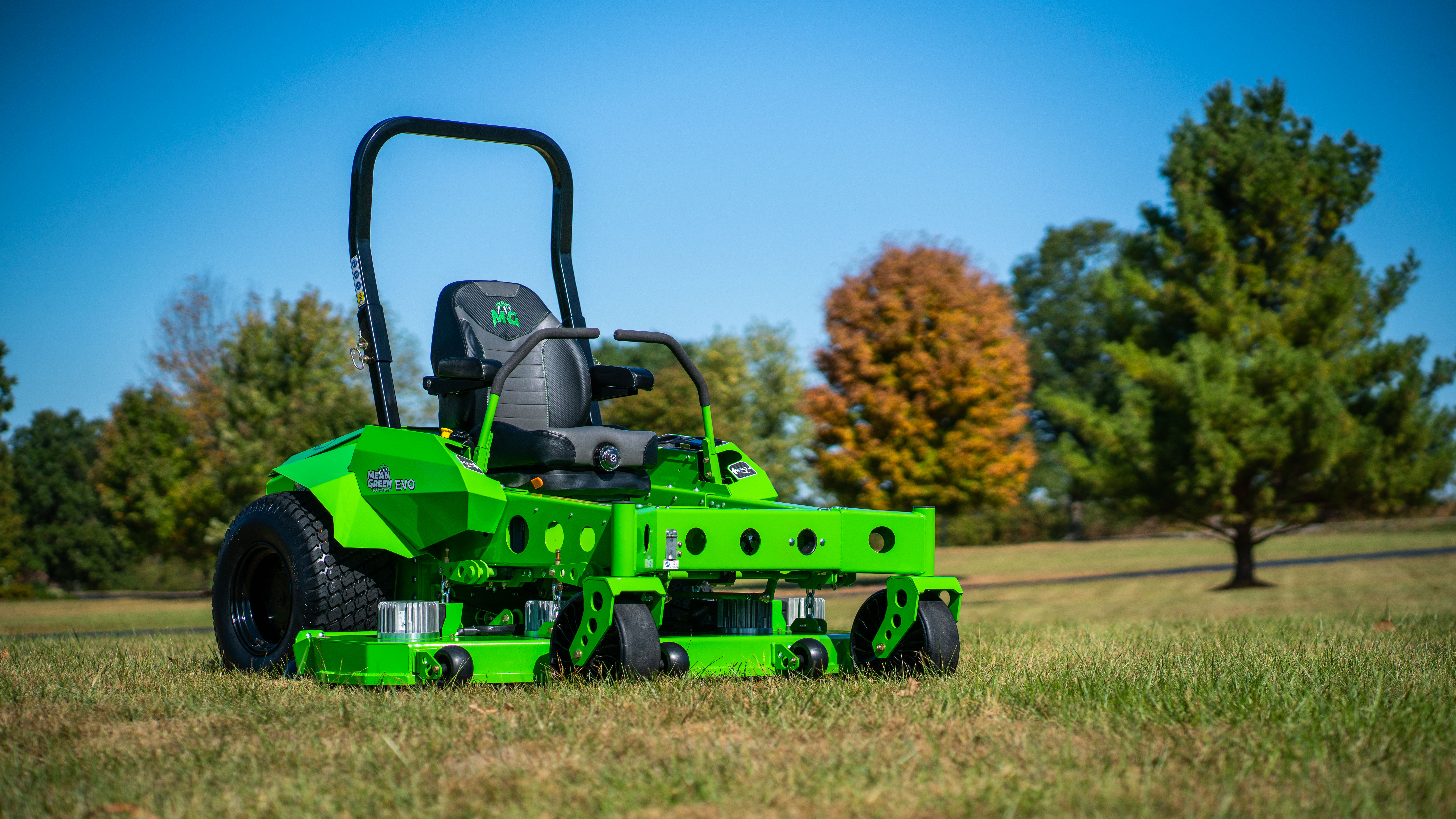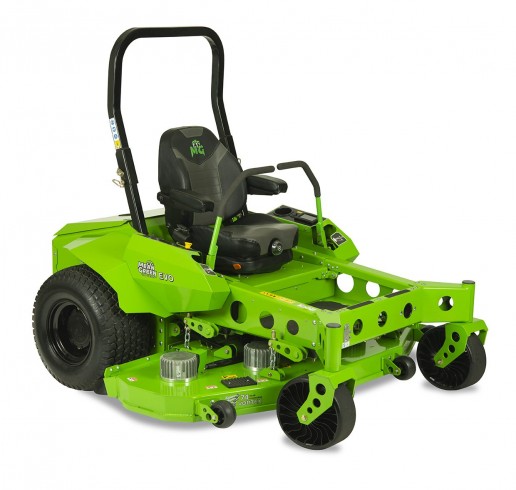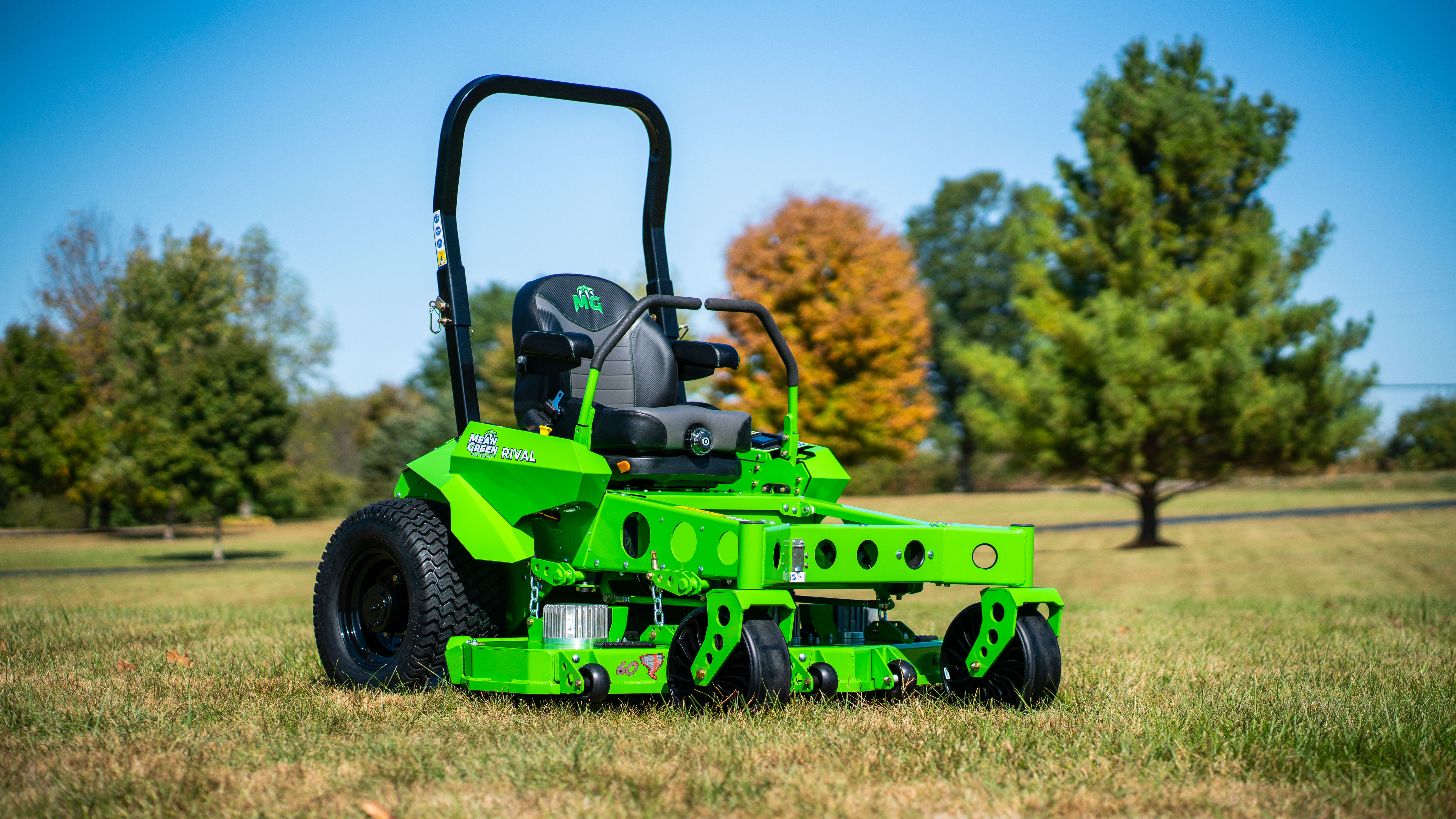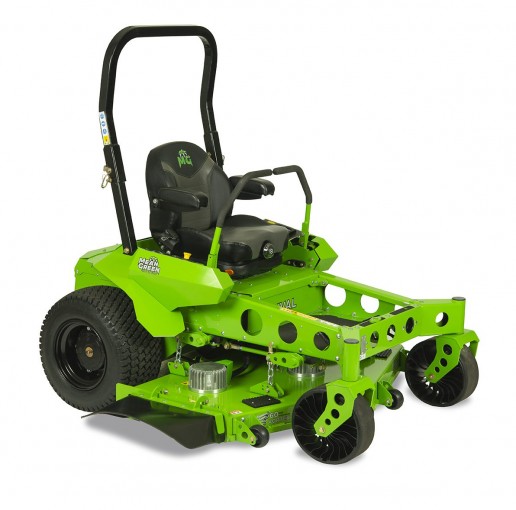 What it Takes 
Both Joe and Matt alluded to a running "wish list", that is, a list of possibilities and expectations for their mowers that will keep them at the cutting edge of the market. "We had to narrow it down to what was important this time around, and we hope to open the wish list back up over time," said Joe. "The benefit of this new system is that the Delta display is a base that we can keep growing off of."
One of these "wish list" items was the usage of Delta's Push Button Start Ignition Switch (PBS). Delta's PBS is a departure from the traditional key-on ignition switch and brings automotive styling and an environmentally sealed design for greater reliability. This enhanced design provides the operator a simplified starting sequence, while the rugged IP67-rated interior offers enhanced environmental protection and product integrity.
Joe commented "When you push the button, the Mean Green logo comes up on the Delta display and it's a classy way to turn on a lawn mower".
The (keyless) Push Button Start provides operators a sense of assurance, knowing their equipment will always be ready for the next job at hand. "The Push Button Start was a big deal," said Matt. "It allowed us to incorporate an entry passcode on the touchscreen display, to keep operators better protected, and our customers have already seen the benefit. One customer had a fleet of gas mowers stolen, and the Mean Green Mowers were not—because they couldn't start them without the passcode."
Delta's 4.3" Advanced Touchscreen Display and Push Button Start Ignition Switch are part of a line of products designed and tested for a battery-powered future for use in 12V, 48V, 72V systems and beyond!
Providing an approved IP67 "sealed" design allows Delta to enhance manufacturer's platforms by providing maximum protection in applications where there's no room to compromise on safety and reliability.  Furthermore, it eliminates lengthy downtimes caused by unnecessary repairs, replacements, and problem diagnostics. Or as Joe Conrad stated, "If it's not sealed, there's always potential for a problem."
"If a component goes bad, it's like one strike, and we try to keep everyone happy. Every little bit helps," said Matt.
The Future of Electric
Mean Green continues to be impressed with both Delta Systems' switch durability and enhanced theft deterrent (provided by the Display). They are further satisfied with the ease of use for their customer base, fully understanding that today's mower consumer are fluent users of cell phone and other touchscreen products.  Mean Green customers continue to provide first-class reviews for these products. "It was a pretty easy transition. There was no kick back, not even from the older guys about the screen being too high tech," said Joe.
As the future usage of electric commercial mowers increases, Mean Green is prepared to stay in the race. "The electric future in mowing is going to be autonomous and more high tech. More systems will be running on CAN bus. There will be more screens and more apps. It's going to be a progressive change," said Joe. "The traditional gas and diesel world is limited. The change to more advanced products is going to come quick and we are hoping to stay on top of that. And hopefully, Delta Systems will help us grow along the way."
~~~~~~~~~~~
LEARN MORE ABOUT our RANGE OF DISPLAYS TODAY! BUILT FOR TOUGH ENVIRONMENTS, THESE RUGGED, COST-EFFECTIVE INTERFACES BRING AN AUTOMOTIVE-LIKE EXPERIENCE TO LIFE IN EQUIPMENT AND VEHICLES, FROM ZERO-TURN LAWN MOWERS TO UTILITY VEHICLES AND MORE!