What to Consider When Choosing a Dashboard Display for Outdoor Power Equipment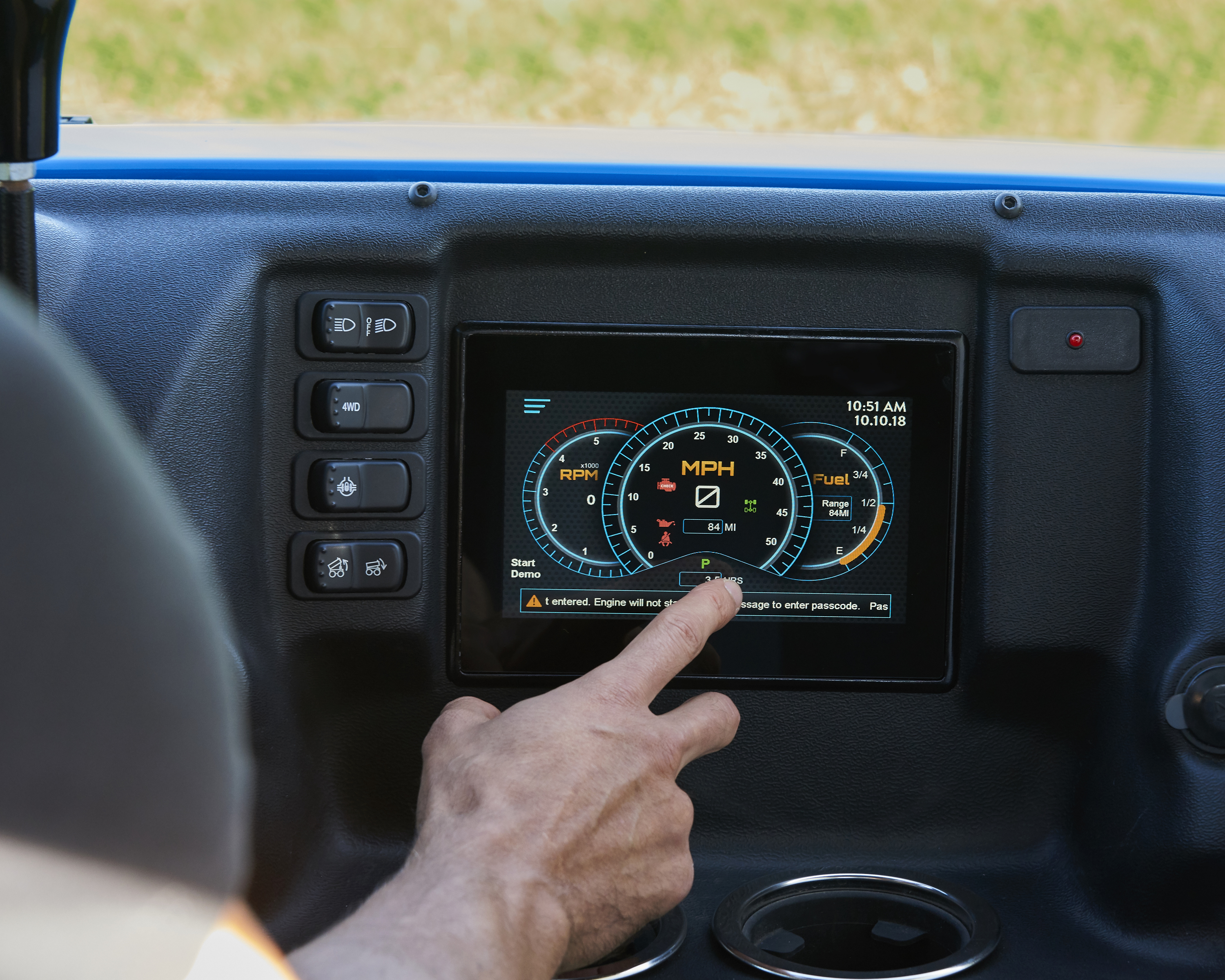 Authors Tony Aboumrad, VP of Engineering, and Tony Nohra, Advanced Technology Manager, have driven innovation and new product development at Delta Systems for nearly a decade. Together they spearhead customer projects and create industry-first innovations, leveraging a deep knowledge of hardware and software design.
Outdoor power equipment makers want options to differentiate themselves from their competition, but where do they start? Delta Systems guides Original Equipment Manufacturers (OEMs) to custom solutions for modern machines.
Summary
OEMs today know there is a growing expectation that, regardless of the type of vehicle they're operating, motorists want the same feel and functionality they have in their cars. From ATVs to UTVs, riding mowers to skid steers, an improved Human-Machine Interface (HMI) can make jobs simpler and equipment operators' lives easier.
Digital dashboard displays are driving HMI innovation in markets where dashboards do not frequently change. Today, more outdoor power equipment, powersports and compact equipment makers are shifting away from customary indicator and switch arrays to a touchscreen solution that brings data to one easily accessible viewpoint, merging functions and minimizing clutter to refresh the dash space.
A display that is fully customized for the needs of the machine can offer a unique user experience (UX). The challenge is developing a solution that differentiates the end product and excites the user while avoiding the cost of unnecessary functionality.
Consider your budget
While automakers enjoy myriad options for outfitting the newest vehicles with a dash-mounted touchscreen display, manufacturers of outdoor power equipment do not benefit from the same broad selection. Many of today's off-the-shelf solutions can satisfy basic requirements but also saddle manufacturers with costly embedded features that provide little or no added value to end users. Often, displays are designed to differentiate motor vehicle interiors as opposed to meeting the harsh demands of hardworking, hard-playing machines. A durable IP67-rated touchscreen dashboard display that is customizable and does not come with expensive bells and whistles is not easily found.
Start by seeking a custom assessment of your product needs that can become a tool to guide the development process. The right design partner can help you lay out a strategy that coordinates approaches and pulls together market-specific insights to ensure your touchscreen display will deliver the functionality your users want, the ruggedness that is required for outdoor use and the economy that comes with paying only for critical features.
"The latest EFI engine and electric motor controllers store a lot of information that can be served up to the vehicle operator or a dealer. It wasn't long ago that knowing the hours on your engine was enough for warranty purposes. Now people use screens every day and want more data to be available."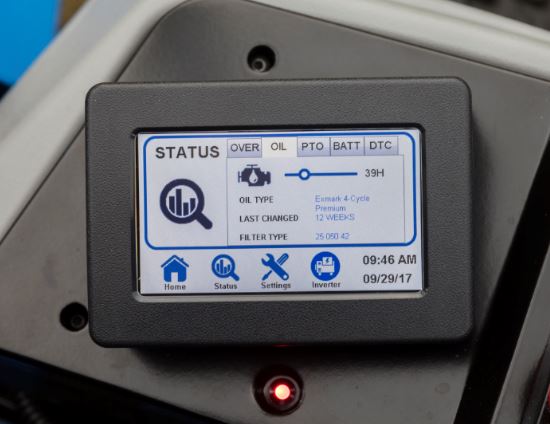 Where to begin
Asking the right questions will help guide the development process to the desired outcome. Engineering teams already familiar with UX design can still benefit from charting a roadmap to the ideal solution so that no decision is overlooked.
Regardless of the time or resources you can dedicate to the project, there are different levels of support available to those seeking a light assist to full backing for a completely designed display and graphic interface. The consultative process with your design partner should focus on form, fit, function and cost considerations such as:
Where must the display fit and what mounting options must you consider?
Replacing a standard gauge cluster with a touchscreen may necessitate further design changes that are not apparent at first but that you must plan for.
There are various sizes of touchscreen displays in the market. Being aware of how much dash real estate you are willing to utilize is an important step you do not want to forget.
Integration of multiple displays into a single touchscreen display can save space.
What conditions will your machine be exposed to?
It is challenging to design for a weather-beaten dashboard as opposed to a climate-controlled cabin. Sealing technology is especially important so that your equipment won't let your customers down in tough operating environments. An IP67-rated solution can withstand some of the worst dust, grime and water.
Does your machine work outside? Your screen will need to be capable of being read in full sunlight.
Consider how your wiring harness will have to change if you plan to protect the reliability of your electrical system by using a display with an IP67 sealed connector.
How will the display get the data it needs?
There are several published versions of the CAN specification. If you are planning to connect to the display via CAN, ensure that it's compatible with the version used by other CAN-enabled devices on the bus.
Ensure that your display can accept any required non-CAN inputs and outputs, if needed.
What data will be stored, displayed and/or reported?
A digital touchscreen display can do anything from showing battery life and vehicle/engine speed to allowing the user to control custom vehicle settings.
The ability to combine engine and diagnostic information into a single interface and share data with other devices enables new possibilities for OEMs, like the display of diagnostic trouble codes (DTCs), maintenance reminders and proprietary messages.
Is passcode protection required?
Off-road and outdoor power equipment machine safeguards are required to prevent un-wanted users from operating the equipment. Knowing if this functionality will be required of the embedded dashboard display and if it will work in conjunction with your current key switch is another detail that will need to be discovered in the project's early stages.
Who will design your screens?
Most digital displays allow you to differentiate your product with custom screens. If your team possesses programming and troubleshooting skills, you might choose to build your custom user interface using in-house talent. Or you may elect to consult experts outside the company.
If you plan to have your screens developed for you, will the manufacturer of your display work with you to create them?
If you plan to configure the UI in-house, what development environments does your display support, and does your team have experience working in them? Has your team created a custom UI before?
What level of support will be needed after project completion?
Does your in-house team have the capacity to make field updates? Or will you require additional support after your product is launched?
How well does your display manufacturer know your industry?
The OPE industry is evolving, requiring OEMs to adopt more cost-effective means of doing business and more creative ways to reflect the brand identity of their equipment. Strategic alignment around project goals is critical to realizing the full potential of your next big introduction.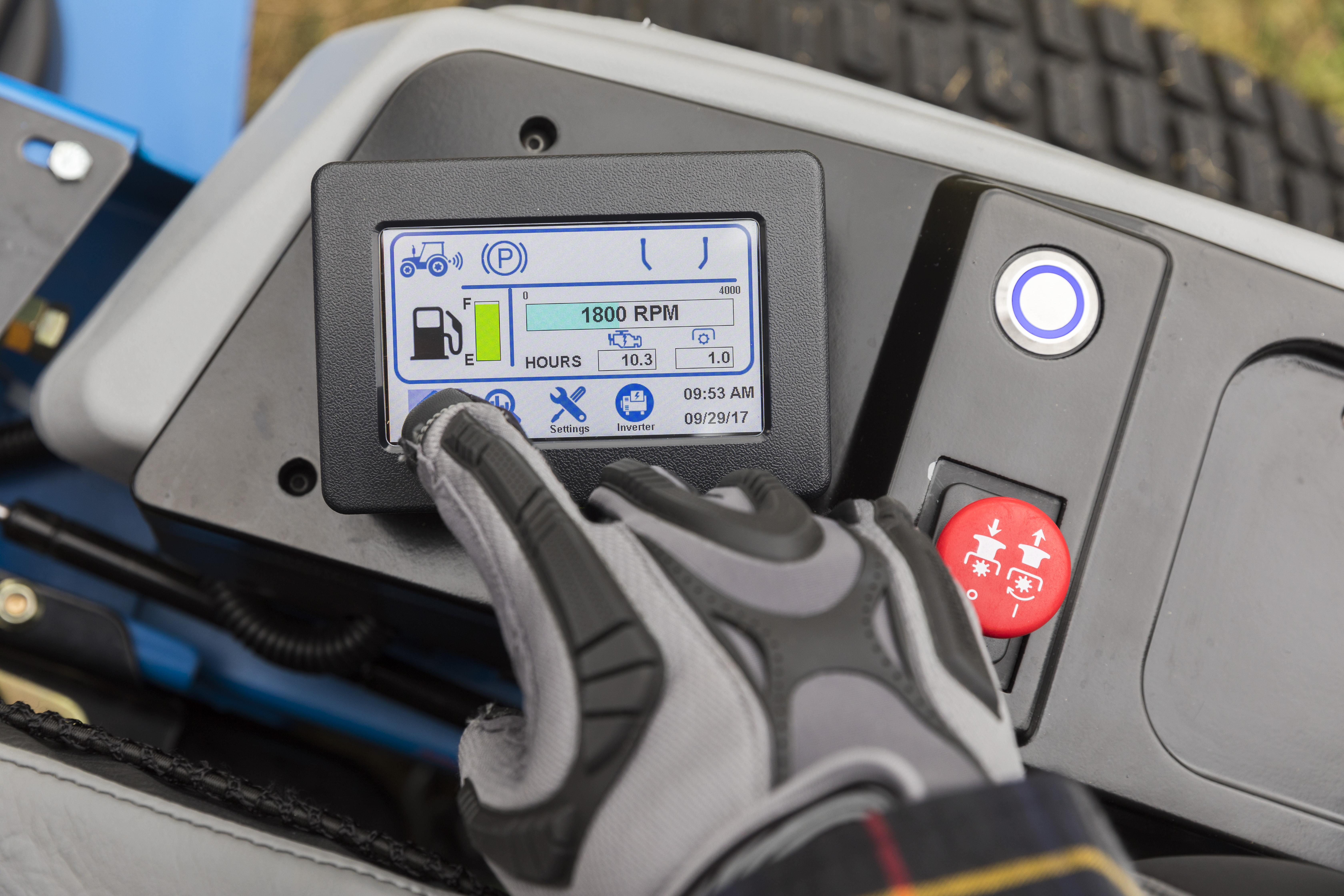 "Touchscreen dashboard displays for outdoor power equipment must be intuitive, sunlight readable, responsive at the touch of a (gloved) finger, and tightly sealed against water and contaminant ingress."
A rising trend
HMI innovations have the potential to revolutionize user experiences as more types of mobile equipment evolve to meet the needs of a new generation of operators who have always known touch-and-go convenience.
The combination of a sealed, sunlight-readable display and intuitive cross-platform software can give makers of outdoor, powersports and compact equipment the ability to provide a similar experience as an automobile dashboard, bringing unprecedented information and control to the user.
Many OEMs feel forced to cobble together various technologies that are not designed for their market segment. Delta Systems is a partner with true OPE market experience that is trusted to find the optimum balance between innovation and practicality, given the application and its demands.
Customization on display
We have worked side-by-side with OEMs for almost five decades learning about the complex electrical systems in outdoor power equipment.
At Delta Systems, we design specifically for applications that encounter severe operating conditions, including outdoor, powersports, compact and material handling equipment, off-highway vehicles, agricultural machinery and more.
What's in store
Delta System's newest offering is a 4.3-inch OEM Configurable Touchscreen Display with an embedded Linux OS that offers OEMs the ability to configure their own screens using open-source development tools like Qt Quick and Ensemble Graphics Toolkit.
Computing & Storage
Processor: 600MHz ARM-based, Memory Management Unit (MMU), Advanced Security Functions: Secure Boot Capability, Tamper Detection and Secure Key Storage
Storage: 8MB QSPI FLASH, 256B EEPROM, up to 4GB single-level cell (SLC) NAND FLASH for Operating System and Application
RAM: 128 MB DDR2-SDRAM
Graphics Engine: 2D Graphics Processor Unit (GPU)
Display & HMI
3" TFT LCD
Capacitive touchscreen
24-bit RGB color interface
480x272 resolution
Glass w/anti-glare
Optically bonded
1000 cd/m2 luminance
Dimming control
Interfaces & Enclosure
Optional USB host or device/USB OTG
Operating temp: -20° to 70°C
Operating voltage: 9.0–90VDC
Ingress protection: IP67, with mating connector
Snap-in, panel-mount
Let's discuss how Delta Systems can guide your next project. You can be sure we'll ask all the right questions.