Quality parts demand precision tools
We can save you time, ensure top quality, control cost and offer more flexibility with our cutting-edge tool room.
Under our roof is an array of advanced equipment ready to turn around your order quickly and efficiently. We manage our tooling in-house, from rapid prototyping to complete prototype and production mold builds, to full maintenance, repairs and revisions of existing tools.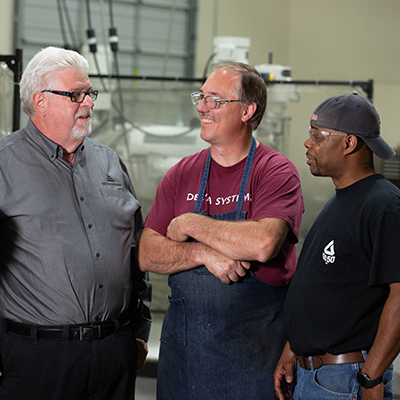 Our Expertise
We employ certified Journeyman Toolmakers, with nearly 250 years of combined experience. We're well-versed in:
Design and process troubleshooting
Rapid prototyping
Corrective and preventative action planning and response
Root cause analysis
Validation testing
Mold flow analysis
Initial project conceptualization to ensure manufacturability
3D additive manufacturing knowledge as applied to injection tooling
State-of-the-Art Equipment
To achieve the best outcomes, our specialists utilize leading-edge equipment and technologies including:
Makino SN-64 CNC Hard Vertical Machining Center (12 x 16 Travel)
Haas VF-3 CNC Vertical Machining Center (20 x 40 Travel)
Makino Edge 25 CNC EDM Die Sinker
Charmilles Robofil 240 CNC Wire EDM
Charmilles HD20 Hole Starter
Seimens NX 3-D (C.A.D.) Modeling and Manufacturing (C.A.M.) software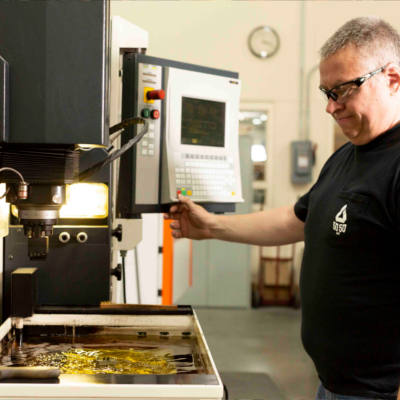 It all adds up to exceptional results on time, every time. Progressive tool design and fast service are just another way Delta is different—make the call for quality tooling today.
Discover why Delta is Different!
Download our FREE EBook.
Thank you, your response has been successfully submitted!
There was an error processing your request. Please try again later.