Smart Design & Aggressive Practicality

Delta reimagines the equipment operator experience
At Delta Systems, we believe in smart design that fits in just about anywhere, redefining the equipment operator experience with what you might call "aggressive practicality." Our sleek, operator-focused dashboard components keep drivers in command with the efficiency and sophistication expected of today's modern equipment. Our goal? It's simple: To keep drivers riding in safety, style and convenience.
To showcase our latest innovations, we've equipped a utility vehicle with our components to bring the next generation of equipment operator experiences to life. This "Tech UTV" explores the boundaries where automotive design meets rugged reliability, breathing fresh spirit into everything from outdoor power equipment to compact farm tractors to light construction vehicles to forklifts and beyond.
7" Touchcreen Display (CAN-bus capable) – An automotive-influenced dashboard – at your fingertips!
This CAN-bus capable, color, 7-inch Touchcreen Display is the next generation Human Machine Interface (HMI), marking the future of machine maintenance with at-a-glance-notifications and offering simple operator activity.
This cost-effective Advanced Touch Screen Display's fully customizable (screen/display) outputs include:
Unparalleled I/O access – 2 standard connectors, up to 32 Analog & Digital Input and Output signals
Color, 7-inch touch screen, readable in full sunlight
Customizable Graphical User Interface (GUI) & style
Flat mount, sealed design, protecting from dirt, oil, water, dust, etc.
Perfect solution for next level safety (rear backup camera & object detection)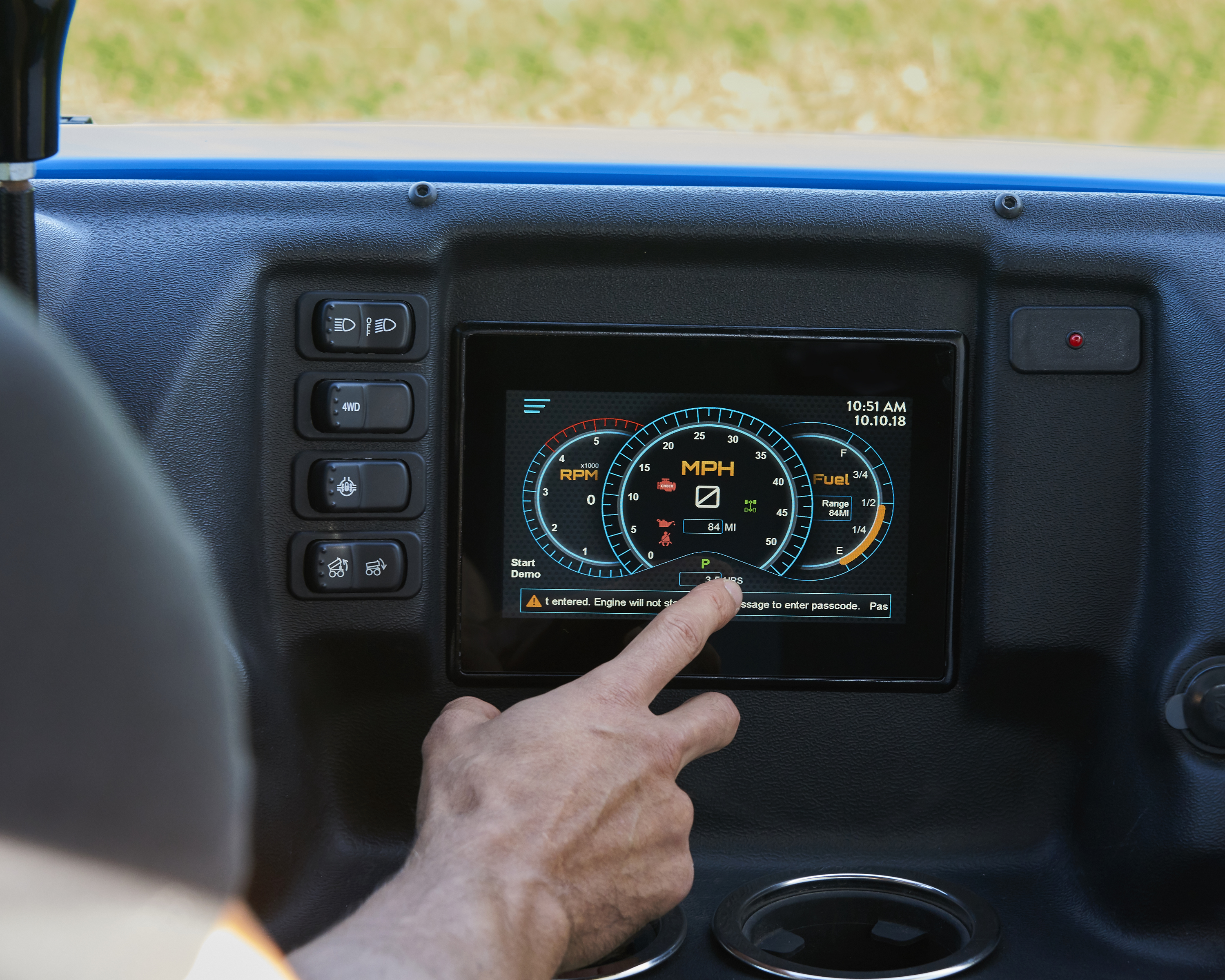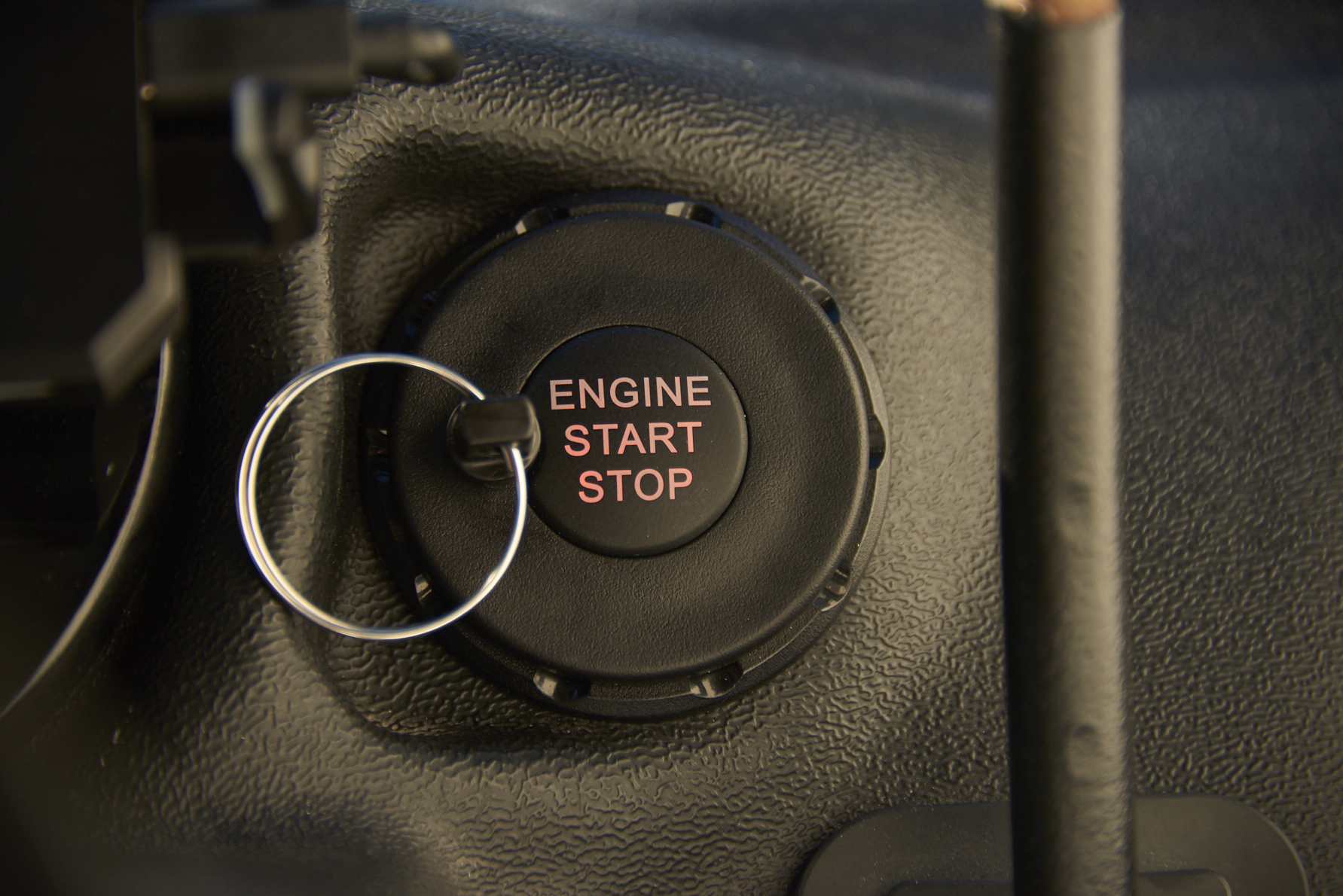 push button ignition switch - Rugged, modern, intuitive.
This switch marries utility & grace with its simple, straightforward design and rugged, sealed interior that is built to withstand water and grime. Its IP67 rating raises the bar in both performance & convenience.
This switch offers:
Easy, drop-in replacement for key-on ignition switch with same panel cutout
IP67 rating, protecting against water, dust and other contaminants
Illuminated and fully customizable style
Intuitive, user-friendly, ergonomic design
rear backup camera - Gives you a second set of eyes.
When operating machinery, from a UTV to a skidsteer, knowing your surroundings is critical to your safety and the protection of bystanders and property. Our Rear Backup Camera offers drivers rear-facing visibility with a two-part system of a wide-angle camera and a digital dashboard display.
This system offers:
Wide, 170-degree visual field with real-time video streaming
Crisp, clear visuals, including grid lines to help with guidance
Weather-resistance design keeping it functioning in harsh environments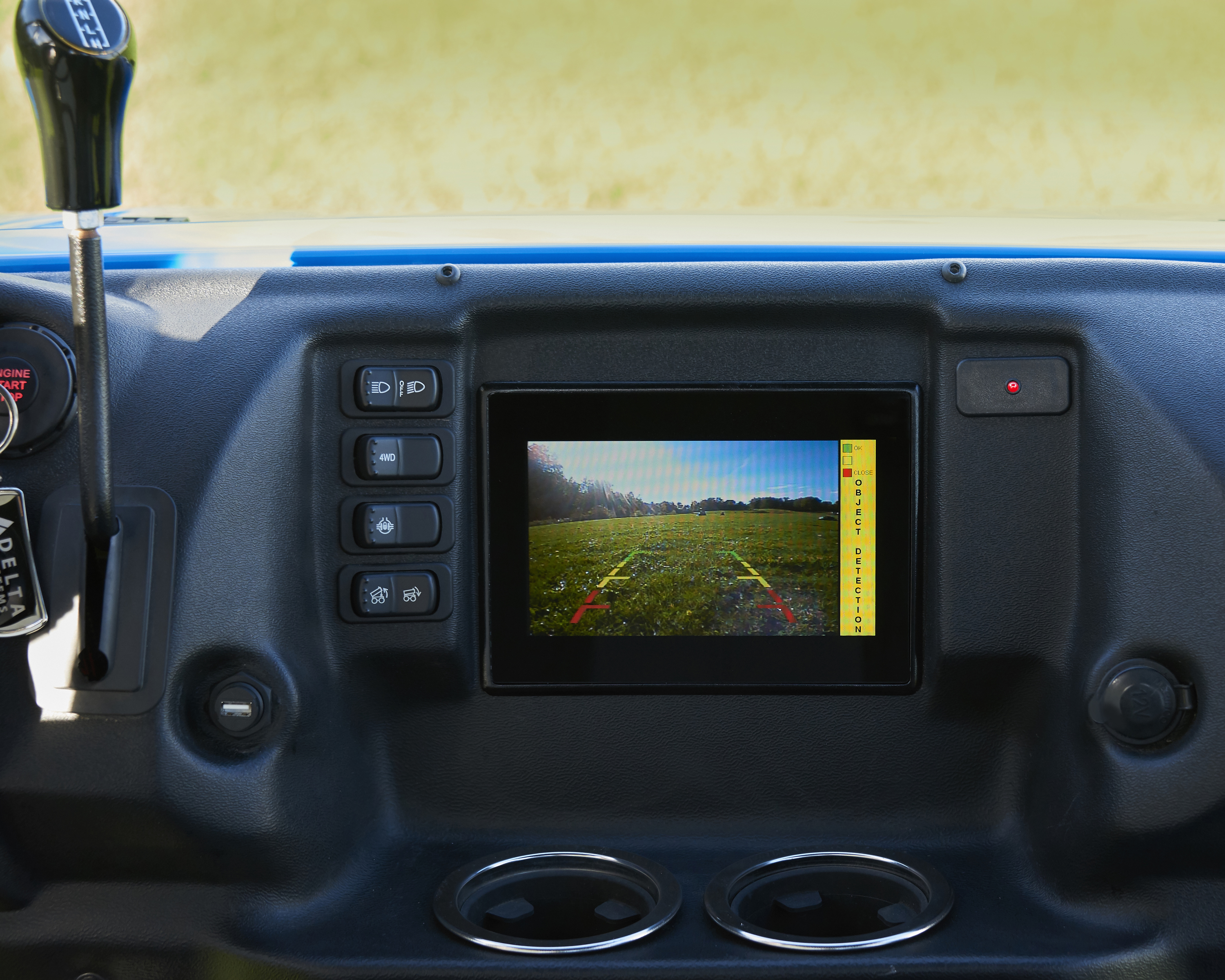 Want to learn more about how Delta Systems' next generation innovations can revolutionze your drivers' experiences? Let's talk today about solutions that can be customized to your needs!