Tech Tractor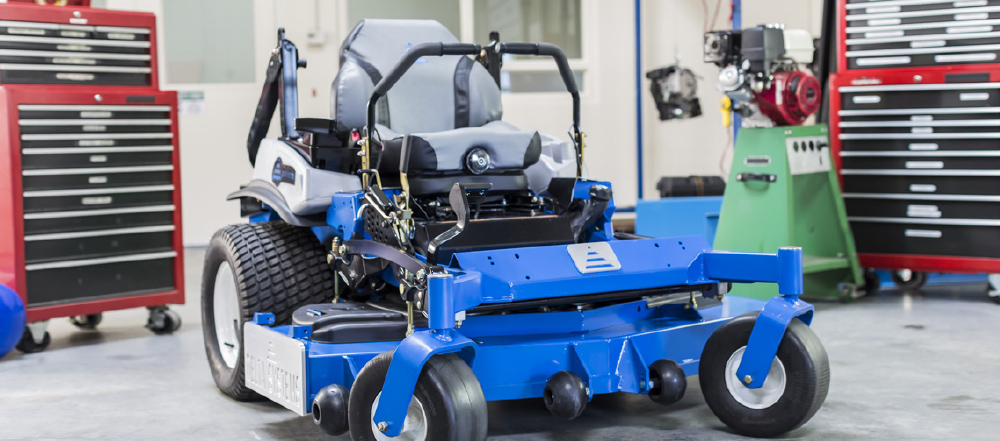 The Challenge
Safety, Connectivity, Productivity
Show off the talent and minds here at Delta Systems and turn heads at GIE Expo 2015 with new innovation and ideas.
The Idea
The next level of advanced
Take one of the most advanced zero turn mowers on the market and take it to the next level by integrating innovation in terms of technology, creativity, and safety.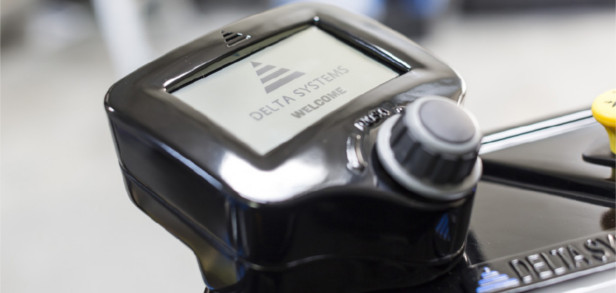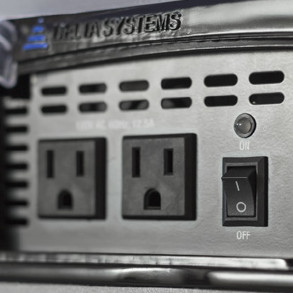 The Solution
Redefining Outdoor Power Tech
Delta Systems' Product Marketing and Advanced Engineering teams brainstormed some innovative ideas for the outdoor power industry with the idea of integrating them into what we called the "Tech Tractor". We designed, coded, tested and fabricated each and every element, centering mostly around safety, information and connectivity.
SAFETY
We integrated both Slope Sensing and Object Detection technologies and used a Heads Up Notification System on the handlebars to quickly grab the attention of an operator in an unsafe condition.
INFORMATION
We packaged more detailed info about the tractor, like diagnostics, run time, PTO run time, oil temperature, etc., and the slope sensing and object detection systems into a full color touch screen display with an easy-to-use interface.
CONNECTIVITY
In addition to the information on screen, all of this info was also available on a companion app via Bluetooth(r) technology. Some additional features of the Tech Tractor are smart code entry with push button start and an embedded inverter for light duty tools and device charging. All systems were designed to work intelligently together, creating a vision of what incorporating existing technologies could do for the Green Industry both in terms of safety and productivity.

Reach out today to learn more about how our innovative ideas can help improve the safety and efficiency of your equipment's drivers and operators!