Delta Systems unveils Tomorrow's Technologies for Outdoor Power Equipment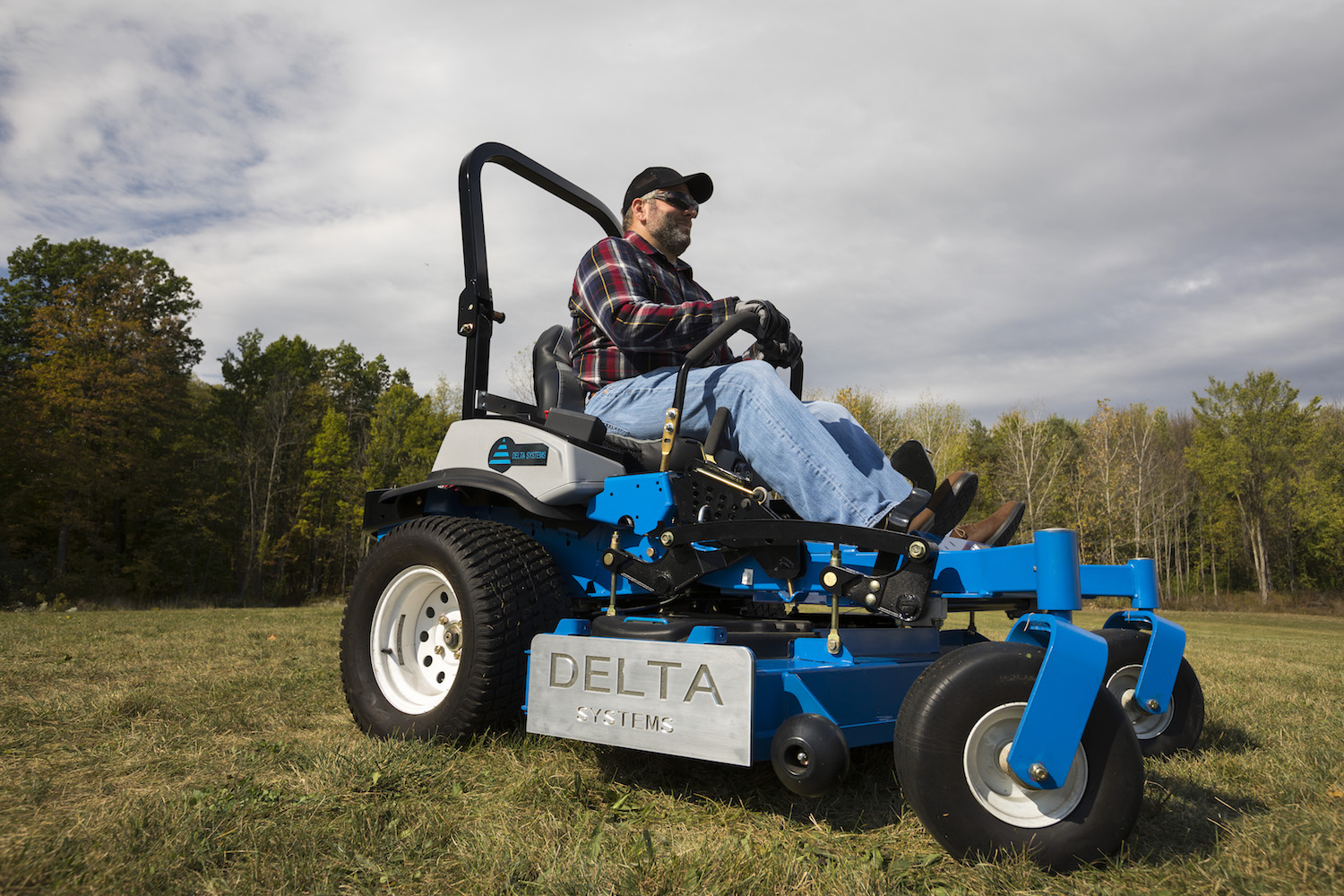 STREETSBORO, Ohio
Delta Systems, a manufacturer of switches, displays and controls for outdoor power equipment (OPE), has unveiled breakthrough innovations, showcasing the technologies of tomorrow for commercial and residential mowing equipment, utility vehicles and more.
Designed to meet customers' growing expectations for convenience and safety, Delta's latest electronic technologies for the OPE market include Bluetooth® capabilities, advanced touch screen displays, backup cameras and power inverters.
"In many ways, customers today have similar expectations of their riding mowers as they do for their cars," said Michelle Specht, Delta Product Marketing Manager. "They want reliability, usefulness and ease. And they want to feel safe and comfortable. Delta designs OPE products to meet these evolving expectations and give customers truly differentiated experiences."
Delta launched its new product technologies this fall at the 2017 Green Industry & Equipment Expo in Louisville, KY. The company offered visitors a virtual reality experience to help bring its innovations to life. The simulation gave OPE engineers and OEM top decision makers a first-hand glimpse into Delta's new "Tech Tractor," a zero-turn riding mower equipped with its next generation innovations.
Several of Delta's exciting technologies include:
Advanced Touch Screen Display – A 4.3" touch screen that gathers real-time equipment information resulting in an enhanced user interface. It's fully customizable to track battery status, maintenance reminders/alerts, diagnostics and more to aid in preventative equipment maintenance.
Backup Camera – A rearview camera provides better visualization, ensuring the safety of operators, equipment and surroundings.Object Detection – Rear object detection warns operators through audible and/or visual distance-based alerts, avoiding back-up collisions or bystander injuries.
Power Inverter – Portable power outlet for Riding Lawn Equipment (RLE) and Off Road Vehicles (OFV) provides remote and safe electrical power for anything from smart phones to power tools to work lights.
Push Button Ignition – A push-to-start & -stop ignition simplifies start time, and its sealed design keeps out the elements for better reliability.
Push/Pull Switch – Sealed design protects the internal mechanisms of the switch from dust, debris, grass, rain, and other conditions.
Delta's new product designs will be ready for customer testing in spring 2018, with these products available for OPE manufacturers in fall 2018.
"We're excited to work closely with our OEM partners to finalize these breakthrough designs to give end-users the quality and convenient equipment they've come to expect," Specht said.
About Delta Systems:
Delta Systems is a designer and manufacturer of switches, displays and electronic controls. We have been partnering with our customers, such as MTD Products, John Deere, and Husqvarna Outdoor Products, to provide innovative solutions to the Outdoor Power Equipment industry for more than 40 years. We take pride in our ability to listen to the customer and understand their needs. We then serve their needs with a quality product. Our quality mindset begins in design, continues through testing and customer approval, flowing seamlessly into production and evolves even post delivery.