Delta Systems reaches out to high school students about internships ~ Record Courier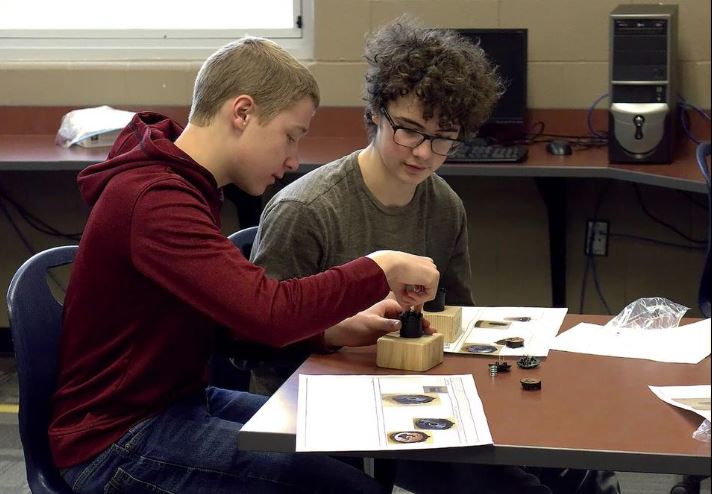 Jan. 22, 2019, Streetsboro, Ohio—STEM students at Streetsboro High School had a chance to learn a little more about manufacturing careers when Delta Systems talent development manager Greg Schlechter visited classes.
Delta Systems, under the leadership of Elizabeth Barry, who headed the Portage Development Board for several years, is one of several companies in Streetsboro that are working with STEM instructors at the high school, including Tom Fesemeyer, to develop an interest in manufacturing jobs in the community among students.
Schlechter described a summer internship program offered at Delta Systems for students heading into their senior year, then gave students a small taste of work at Delta Systems by asking them to work in groups to assemble a safety switch.
"It's a paid internship; pay is $11 an hour," he told a class. "You get to have very broad exposure to all of the processes at our manufacturing facility, as well as the engineering department, the quality team, materials management, and shipping and receiving."
Benny Gentile, one of the students in the class, said he thinks the internship is a "great opportunity, one, just to get a job, but also getting an opportunity to learn.
"It's more applied than just going to school and then getting jobs," he added.