Flux Power Charges on with New SOC Display from Delta Systems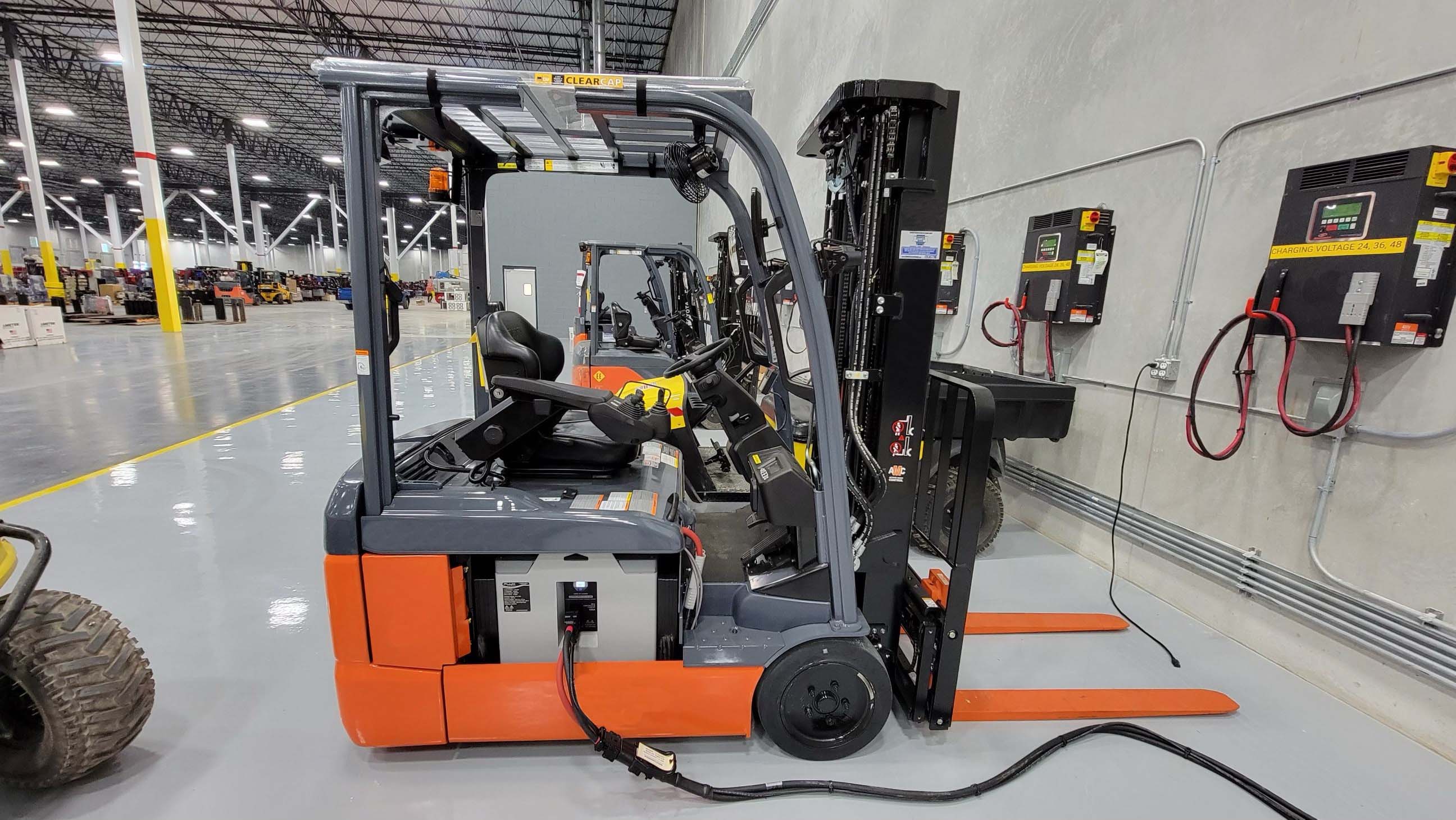 Now forklift and pallet jack operators know precisely how much battery life is left; identifying trouble codes is no longer a problem.
Flux Power is leading the transition to sustainable lithium-ion battery use by designing and building advanced lithium-ion batteries for industrial and commercial equipment.
With a focus on forklifts and pallet jacks, Flux Power builds battery packs that keep goods and materials flowing throughout facilities. Making improvements that benefit the operator experience is a constant goal for Flux Power engineers. That's why Flux Power called Delta Systems to discuss a state-of-charge (SOC) display that would give end users a clear indication of battery pack charge status and diagnostic trouble codes (DTCs).
The company needed a new gauge but did not want to derail other activities. With an assist from Delta Systems, Flux Power continues ramping up production on battery packs that support better warehouse productivity.
"A big challenge for forklift operators is to manage their workload within the shift while keeping an eye on the battery's state of charge. If it gets too low, the operator may be inconvenienced with an unplanned charging break. Having insight into the specific state-of-charge is important to our customers."

--Tim Vaughan, Director of Engineering, Flux Power
From dots to data
Flux Power previously used an in-house designed SOC gauge. It featured six successive light-emitting diodes (LEDs) indicating battery charge in large increments. The lights also flashed to alert equipment operators to trouble codes. Flux Power wanted a new gauge to give end users a more precise SOC reading and a clear indication of potential faults.
As Tim Vaughan, Director of Engineering for Flux Power explains, lithium-ion batteries differ from lead acid batteries that like to be fully discharged, then fully recharged. Lithium-ion batteries, by comparison, respond best to mid-level storage and operation and are very accommodating of opportunity charging.
"In a warehouse, for every 15- or 30-minute break, that's a chance to fill up your battery an additional 25% to 50% capacity," says Vaughan. "Lithium-ion batteries can be put into continuous use essentially. That means you need a detailed understanding of what the state-of-charge is and not just relative to what a few LED's can tell you. We wanted a gauge that improved the electrical system overall, and that's when we approached the Delta team about a completely new design."
A helping hand
For Flux Power, reimagining the SOC gauge—among other components of its battery systems for material handling equipment—was an opportunity to integrate new features. Vaughan had not yet found a gauge that met the company's requirements and knew a custom solution was needed. He also knew that help was needed to guide the project to a successful outcome.
"We did not want to distract our engineering staff with so many other activities already happening at that time," he recalls. "The cost of deferring the project was not an option either, so we looked for a partner with a highly collaborative approach to planning and execution, who could take on as much of the development work as was necessary."
Delta Systems' project team stepped in to support Flux Power and prevent its engineers from becoming bogged down in day-to-day details. With dozens of active patents covering decades of innovation, Delta Systems provided the practical knowledge and experience that only comes with working closely with leading outdoor power equipment manufacturers to solve their most complex challenges.
"The Delta Systems team was insightful and flexible throughout the project," says Vaughan. "We challenged them to make changes along the way and they did a great job to focus our time and energy. The project ran quite effectively given the level of distraction our staff members were faced with. I thought their engineers and sales managers played a key role in driving this effort to completion and keeping us on a reasonable timeline."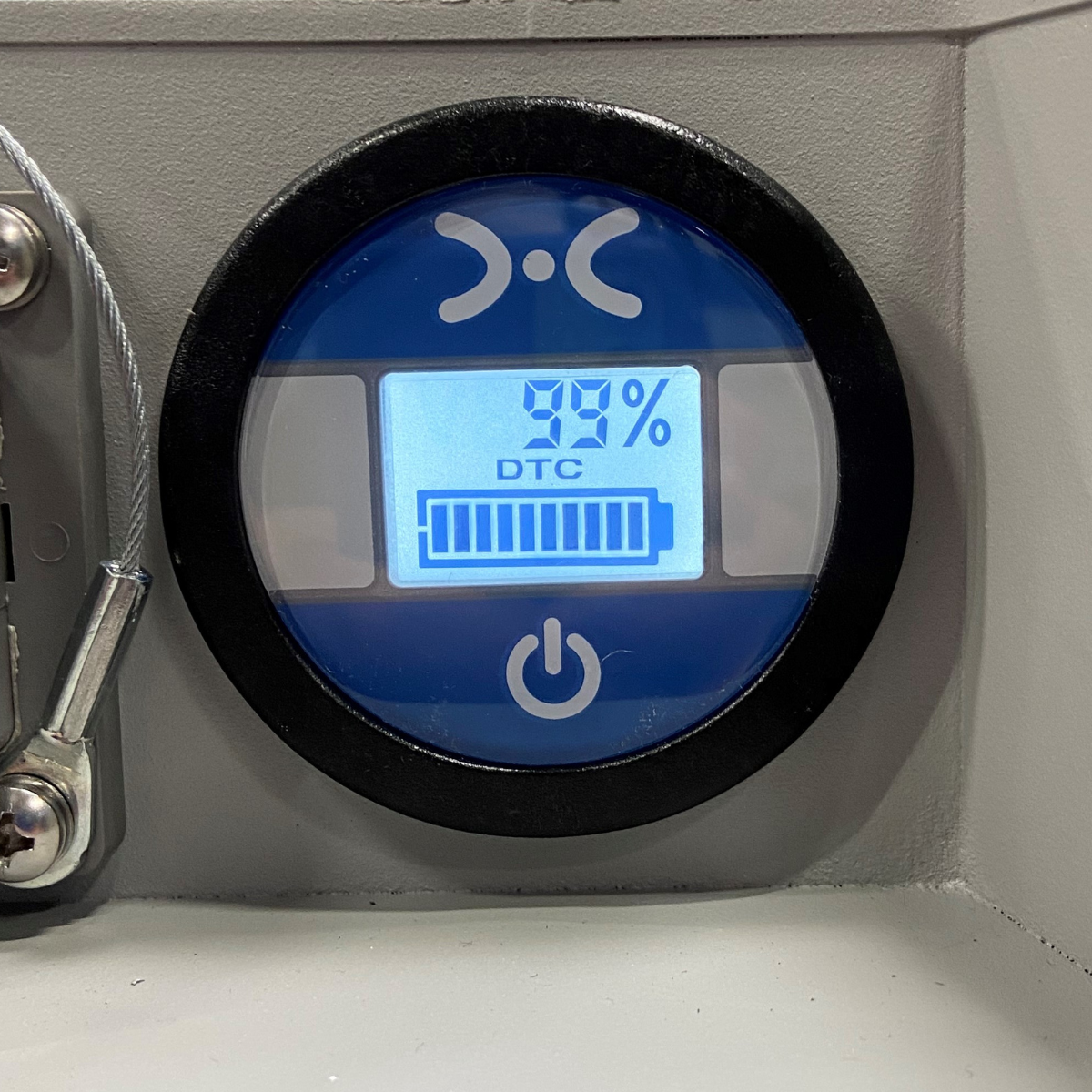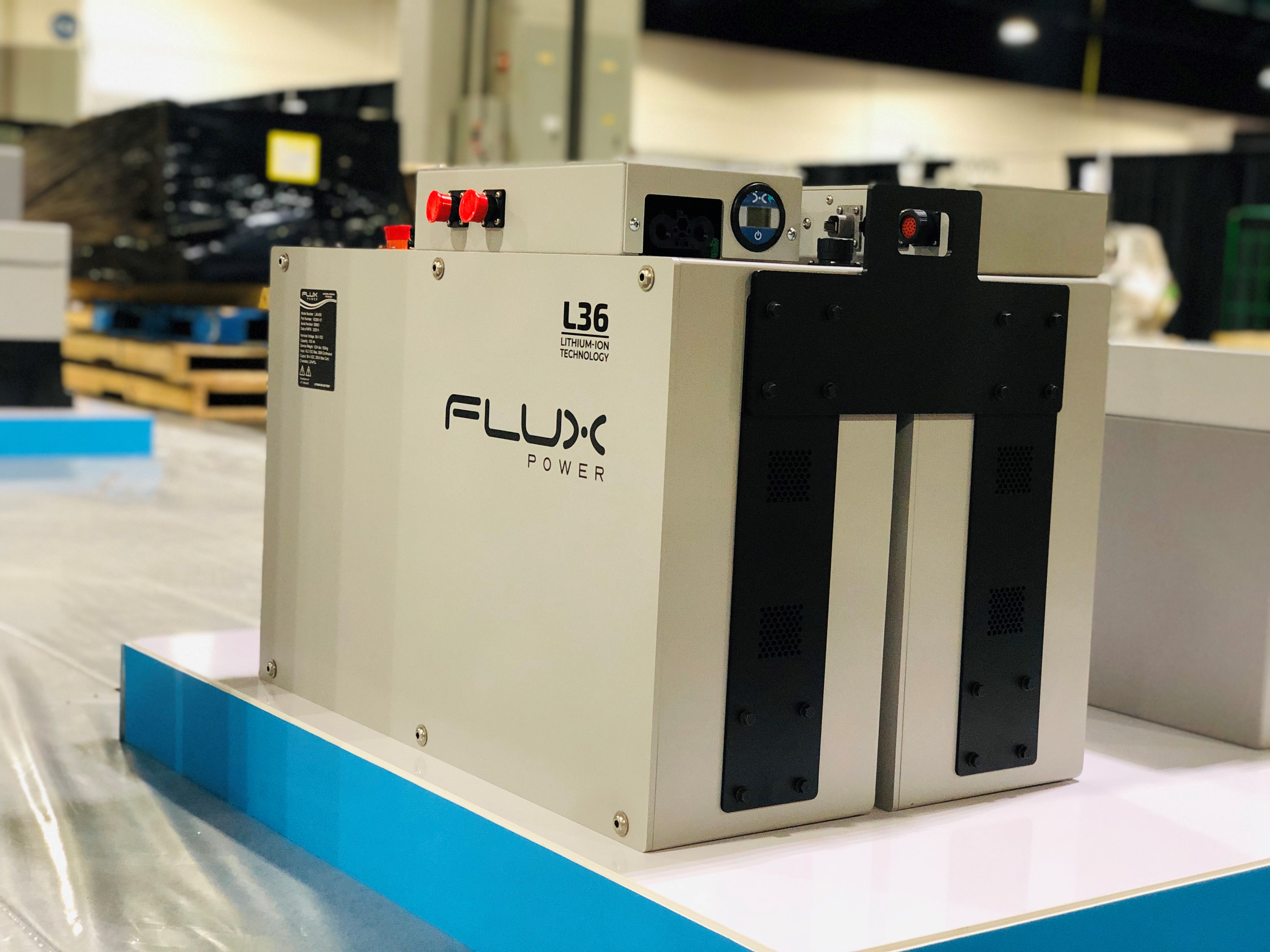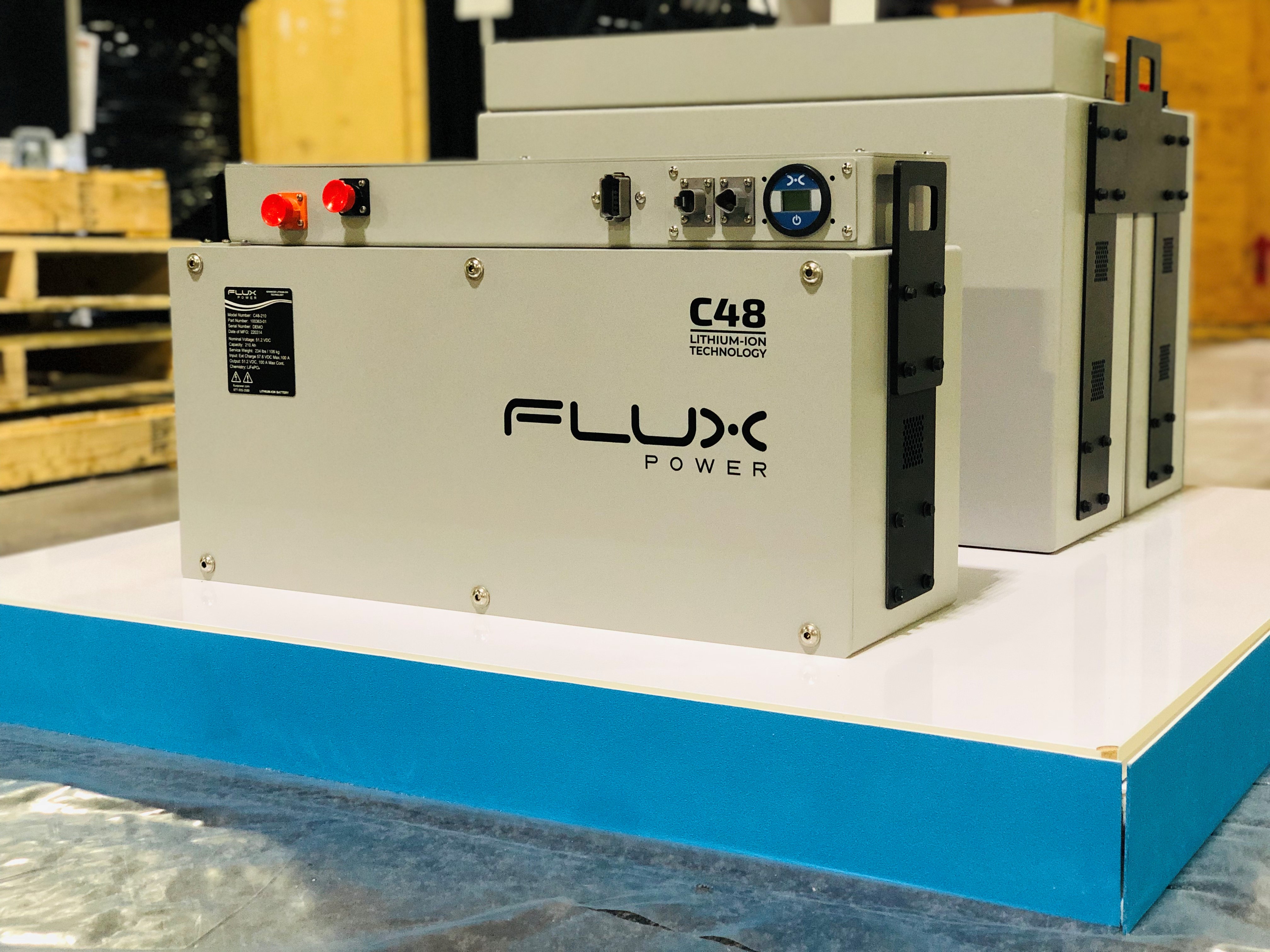 More capability for less cost
In less than a year, Delta Systems was able to deliver a new CAN-capable SOC solution that meets Flux Power's budgetary and technical requirements. The finished product, having a backlit LCD and segmented display, works with J1939 or CAN-open battery management systems to communicate charge status and other pertinent information to users.
"Delta Systems' design allows the battery to be switched on and off with a software function versus a mechanical switch that just kills power," says Vaughan. "This can be an OEM requirement in some cases, and we didn't have an easy solution until now."
Vaughan also likes that the product reflects a refined and stylish quality inherent in the Flux Power brand, and that it displays real information that is human readable and more precise than what a series of LEDs can offer.
"It can indicate the actual digital fault code—you don't just see a cryptic series of flashing lights—so users really like that."
Vaughan calculates the total cost of the Delta Systems SOC display is about 70% less than the incumbent in-house design.
"And it meets integration requirements for many truck manufacturers, which is something we had not achieved with our previous gauge."
"Lithium-ion batteries tend to sell at a higher price point than lead acid batteries but also perform much better. Part of our intent was to find a gauge that was aligned with the higher-level performance that we deliver and that would be consistent with our branding and the product."

--Tim Vaughan, director of engineering, Flux Power
Charging ahead
Flux Power plans to incorporate Delta Systems' SOC gauge on other lithium-ion battery packs for different types of industrial equipment moving forward. Already the company is seeing a positive response from the market for its new forklift and pallet jack batteries that deliver more features operators appreciate. For Vaughan, the process of developing a new gauge with Delta's help has been an energizing one.
"We've roughly doubled our sales volume for several years consecutively, so it's important to have suppliers that continue to support us as we move along that growth trajectory," he says. "We will significantly increase the output of battery packs again this year and need a partner that's right there with us that offers a solution we can utilize across our different battery platforms.
"Delta's people and approach made the difference for us, certainly."
About Flux Power
Flux Power (NASDAQ: FLUX) designs, manufactures, and sells advanced lithium-ion energy storage solutions for electrification of a range of industrial and commercial sectors including material handling, airport ground support equipment (GSE), and stationary energy storage. Flux Power's lithium-ion battery packs, including the proprietary battery management system (BMS) and telemetry, provide customers with a better performing, lower cost of ownership, and more environmentally friendly alternative, in many instances, to traditional lead acid and propane-based solutions. Lithium-ion battery packs reduce CO2 emissions and help improve sustainability and ESG metrics for fleets. For more information, please visit www.fluxpower.com.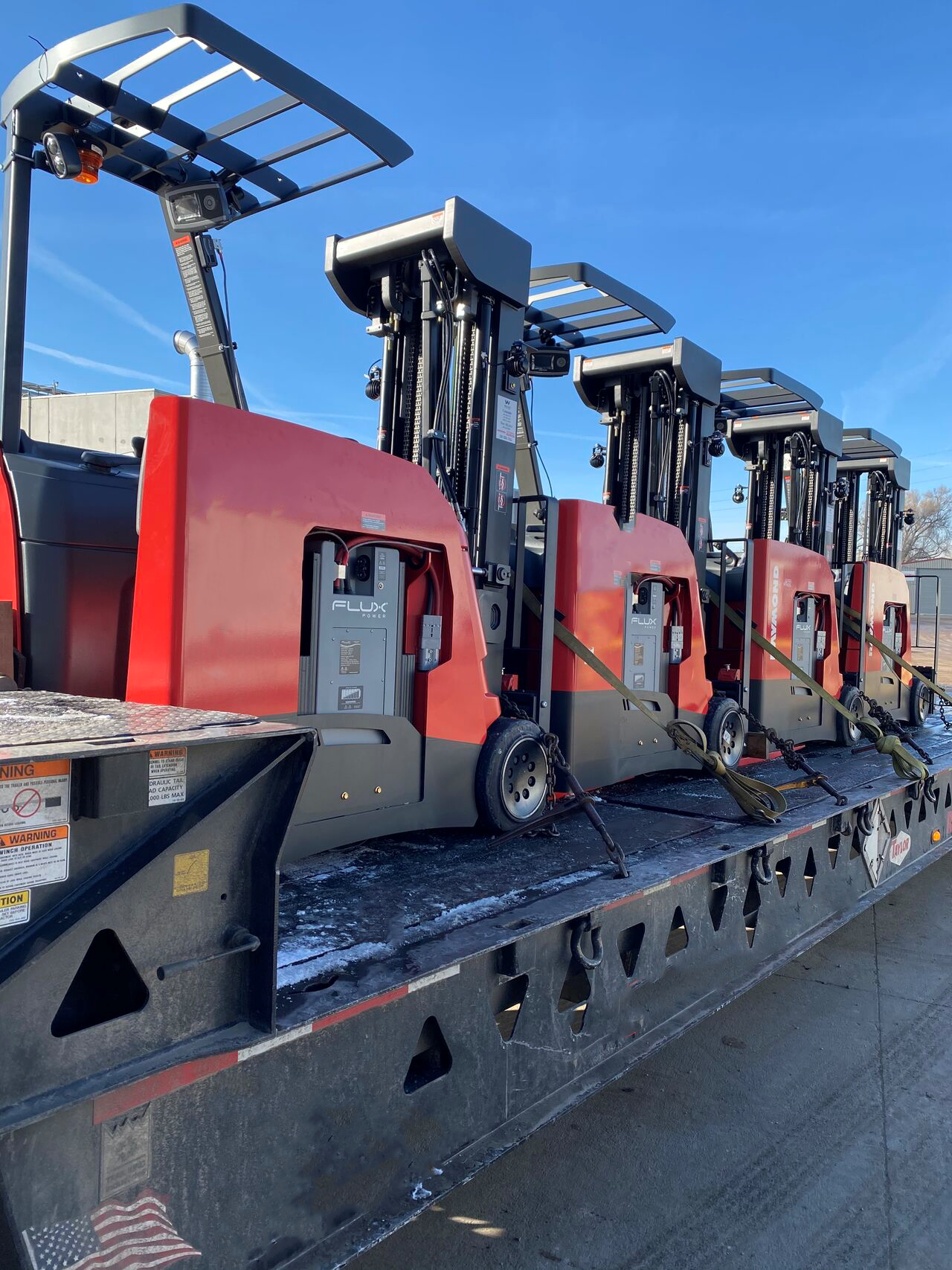 Delta Systems offers an expanding portfolio of switches, controllers, displays, and related solutions for material handling and battery powered equipment. Contact us for a professional approach to product design from concept to creation.