Women in STEM: Meet the driving force behind Streetsboro's Delta Systems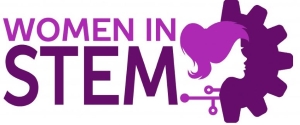 Got a John Deere lawnmower, or maybe a Toro sitting in your garage? 
The switches and controls on your mower were likely manufactured at Delta Systems. They work with all major lawn mower manufacturers to engineer and create new electronic components to make mowing your grass safer, more efficient and even more fun.
Despite having a career in New York City on Wall Street, former CEO Elizabeth Barry never regretted making the move. As part of her management style, she walks the floors every week, talking to all her employees.
"Certainly, if someone is out on the floor, eight hours a day, five days a week, 48 weeks of the year, they know a lot about what they're doing," Barry said.
Since she's been here, over half the employees are now women, like senior manufacturing engineer Kristy Kryah.
"I think one thing that surprised me was, working at a smaller company, how much your opinion matters, how involved you can get and how you can change things. You know, creating new technologies before people even know that they need them," Kryah said.
You can learn more about Delta Systems in the link below