At Delta Systems, we operate a vertically integrated manufacturing process. This unique advantage allows us to tailor our solutions and easily adapt to our customers' distinctive needs. This also helps us eliminate waste and combine the speed, flexibility and accuracy that are essential for delivering products with exacting precision that meet Delta's high-quality standards.
What it means to be a "World Class Manufacturer"
We use two foundational management techniques to continuously improve our operations:
Lean Manufacturing – This streamlines our flow of materials through our value chain—from raw material suppliers to our manufacturing process to the shipments to our customers.
Six Sigma methodologies – We are insight-driven through the continual collection and analysis of data, helping us eliminate undesirable process variations from our key operations.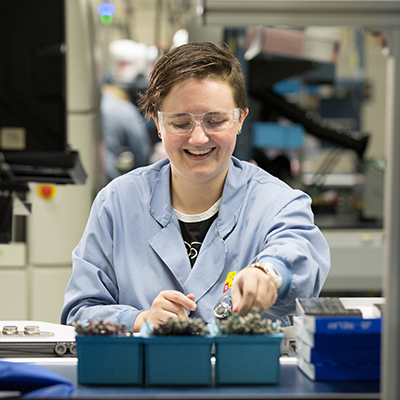 Our Manufacturing Expertise
At our manufacturing headquarters, we specialize in:
Electronics manufacturing – Printed circuit board (PCB) technology, X-ray analysis, in-circuit testing, robotic soldering, IPC-610 standards
Switch manufacturing – Automated wire processing, automated assembly
Injection molding – Scientific molding and real-time process monitoring, hot runner molding, automated resin handling
Metal stamping – high-speed stamping capabilities
Our cross-functional manufacturing capabilities include:
Pad printing
Ultrasonic welding
Surface Mount Technology (SMT)
Thru Hole processing (TH)
Heat staking
Robotic adhesive dispensing
3D CAD design
Moldflow analysis
Automated assembly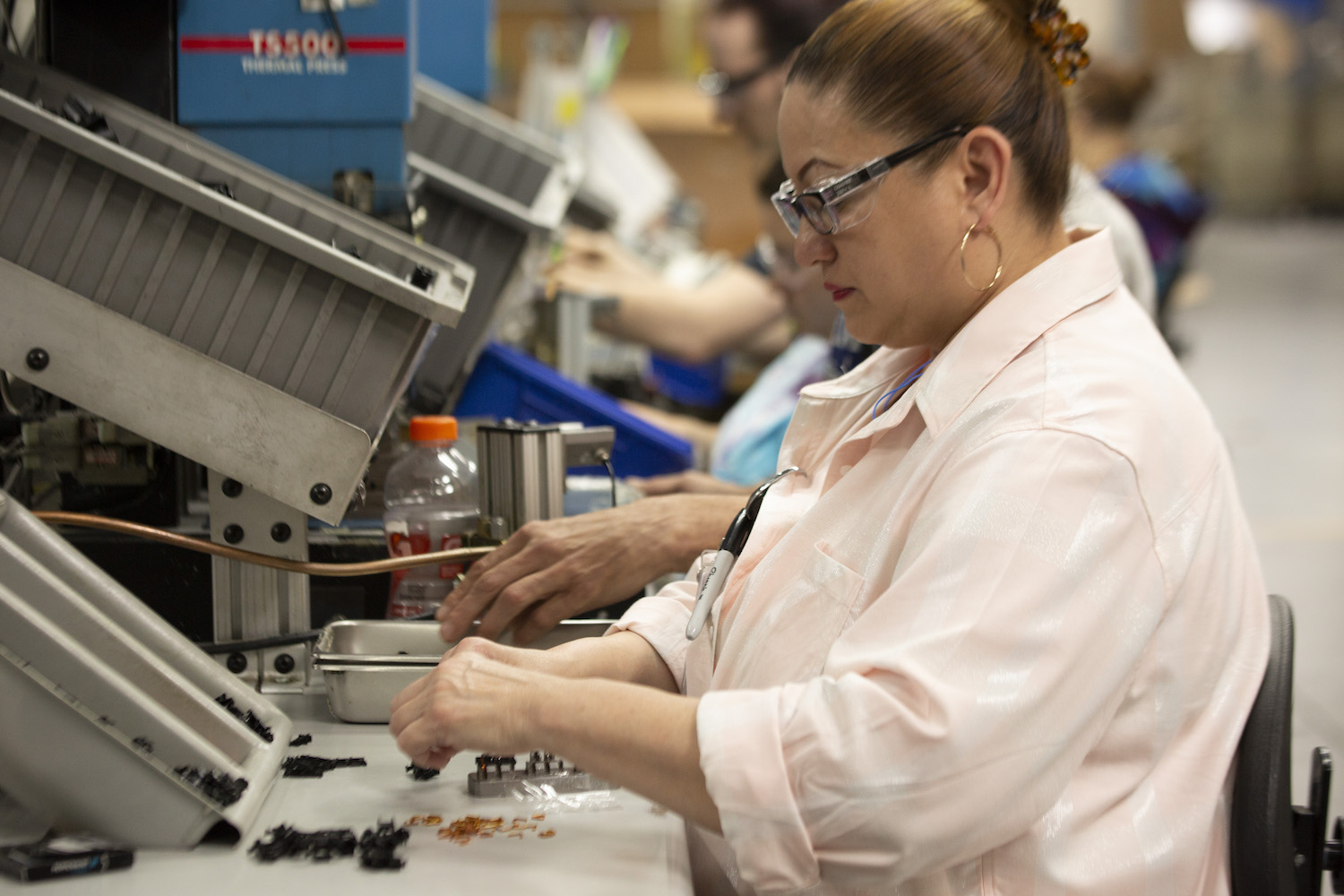 Our Manufacturing Engineering
To help ensure quality and efficiency, we also have a team of manufacturing engineers who design processes and equipment that maximize our efficiencies and ensure quality parts. We are experts in:
Evaluating and developing manufacturing processes & equipment
Applying product design knowledge and assembly to the manufacturing process
Designing testing methods for product and process quality
Workflow planning, including space requirements and equipment layout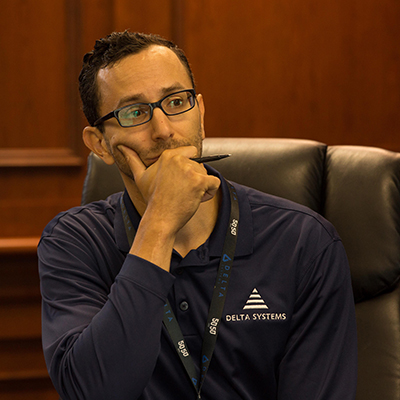 By being in control from start to finish, our vertically integrated operations are a game-changer. We not only bring a standard of quality that is unmatched, but we've also built an environment with the flexibility to experiment and be more innovative.