Delta System's Interlock Controllers perform engine shutoff and interlock logic for diesel or gasoline powered equipment. The module provides PTO, fuel solenoid and magneto/glow plug control for safe equipment operation. These features reduce equipment wiring for lower installation cost and labor. Microcontroller logic is used for maximum operator safety and equipment protection. Encapsulated electronics and a sealed connector make this a robust product for any application. The controller family is highly customizable.
Benefits
Controlled Operator Presence
Safe vehicle control
Microcontroller logic for maximum safety and flexibility
Reduced equipment wiring for lower cost
IP67
Specifications 
Delta Systems' interlock controllers consist of an electronic circuit board that is encapsulated (potted) in a black plastic (ABS) housing. The housing has two mounting ears on either end of the module.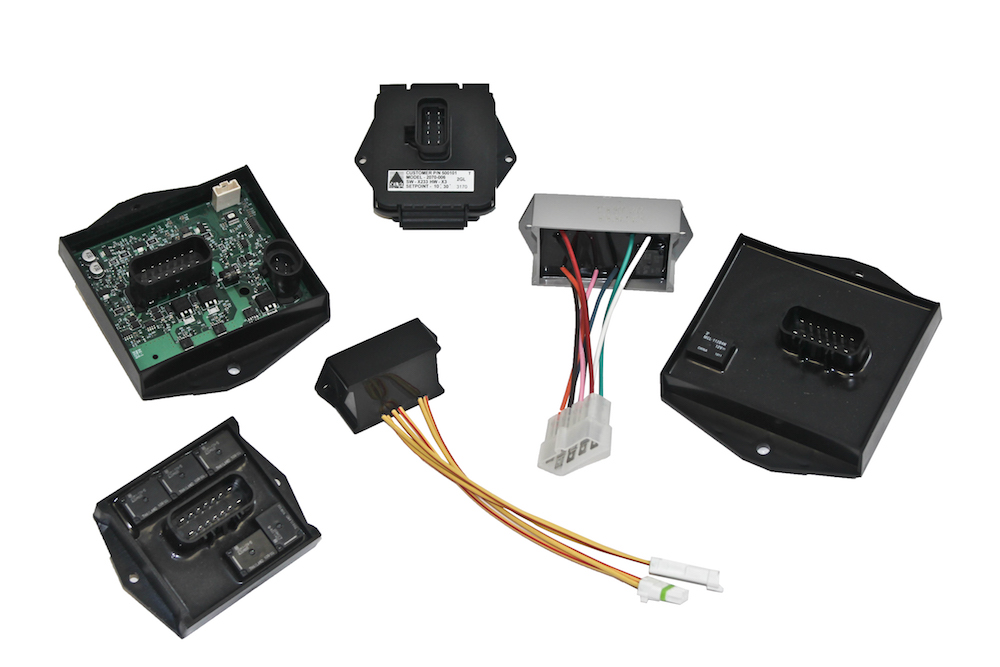 Additional Info
Type: Screw mount, two 10-32 screws required
Integral Connector: Delphi GT Series style connectors

Basic: Delphi GT Series Sealed Connector, 16 position, P/N 15326864 and P/N 12191819 terminals
Advanced: Use additional Delphi GT Series Sealed Connector, 14 position, P/N 15336037 15326864 and P/N 15304719 terminals