To build precision parts, we need precision tools. That's why, at Delta, we manage our tooling in-house, from building custom parts to full maintenance, repairs and revisions of existing tools. Our custom solutions fit our needs, ensuring our tools meet your most demanding specifications.
With a cutting-edge Tool Room, we can:
Save time
Ensure top quality
Be flexible
Control costs
Our Expertise
Our skilled machinists are all Certified Journeyman Toolmakers, with nearly 250 years of combined tooling experience! We're versed in:
Design and process troubleshooting
Rapid prototyping
Corrective and preventative action planning and response
Root cause analysis
Validation testing
Mold flow analysis
Initial project conceptualization to ensure manufacturability
3D additive manufacturing knowledge as applied to Injection Tooling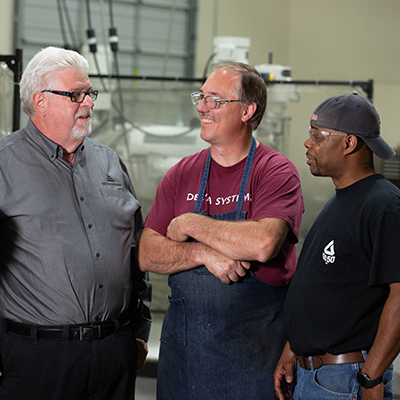 State-of-the-Art Equipment
Our Tool Room is equipped with leading-edge technologies to meet tight tolerances, develop complex assemblies and precisely mold our customers' parts to spec. We have:
Makino SN-64 CNC Hard Vertical Machining Center (12 x 16 Travel)
Haas VF-3 CNC Vertical Machining Center (20 x 40 Travel)
Makino Edge 25 CNC EDM Die Sinker
Charmilles Robofil 240 CNC Wire EDM
Charmilles HD20 Hole Starter
A Whole Host of Manual Mills, Lathes, Surface Grinders
Seimens NX 3-D (C.A.D.) Modeling and Manufacturing (C.A.M.) software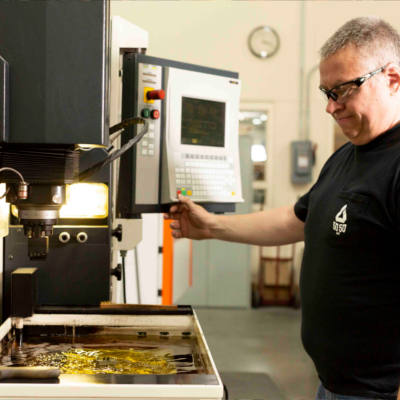 At Delta, our commitment to progressive tool design means we deliver exceptional results—on time, every time.